Apply To Become a Rootle Ambassador!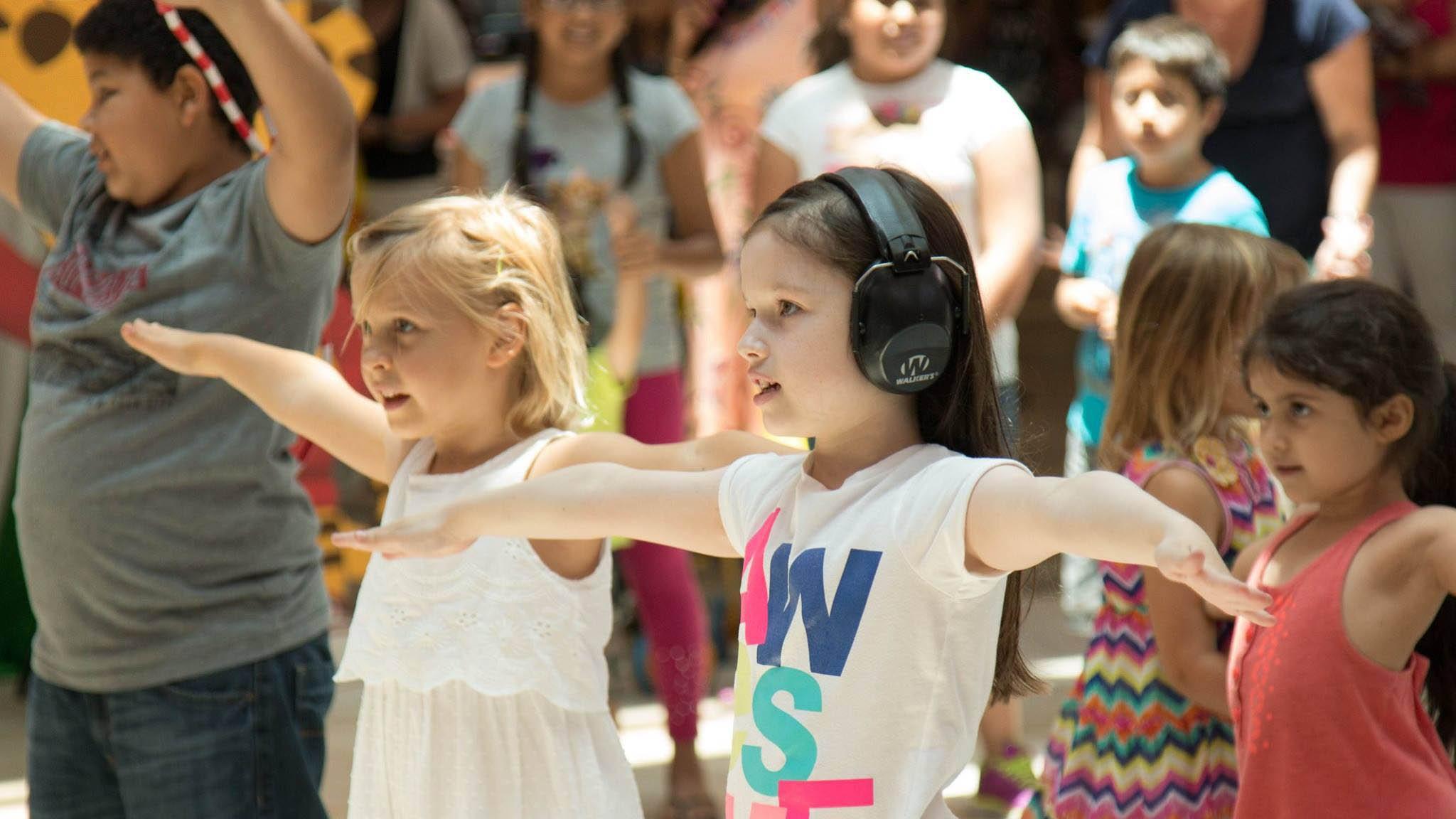 Are you a champion for children 0-8 years old and their families in your county?
PBS North Carolina is recruiting for the next cohort of volunteer Rootle Ambassadors who have a passion to empower children, families and community partners as we work together, county by county, to make a lifelong impact on early childhood education and the children of North Carolina.
We are now recruiting a Rootle Ambassador in each of these 29 counties. If you are interested in applying for another NC county, please email rootle_ambassador@pbsnc.org for future Ambassador recruitment opportunities.
Western/Mountain Region
Caldwell County
Clay County
Haywood County
Henderson County
Jackson County
Mitchell County
Rutherford County
Swain County
Watauga County
Central/Piedmont Region
Anson County
Chatham County
Forsyth County
Gaston County
Iredell County
Lee County
Randolph County
Rockingham County
Rowan County
Wake County
Warren County
Eastern/Coastal Plains Region
Beaufort County
Bladen County
Duplin County
Edgecombe County
Greene County
Harnett County
Johnston County
Northampton County
Pasquotank County
Pitt County
What is the Rootle Ambassador Program?
Learn about our Rootle Ambassador Program and its impact on North Carolina communities.
Building on the successful implementation of the CPB-PBS Ready to Learn Community Collaboratives for Early Learning & Media Initiative, PBS North Carolina and its partners recognized the greater need to serve children and families across the state in a manner that was sustainable, long-term.
By understanding the tremendous impact that local educators, parents, caregivers and community leaders can have within the early childhood education space and beyond, we have developed a program that celebrated the work that community members were already doing as well as support them along the way. Rootle Ambassadors give us the opportunity to equitably reach classrooms, communities and homes across the state with curriculum-informed content and resources that gets children excited about learning.
The Rootle Ambassador Program is made possible with a generous grant from
The William R. Kenan, Jr. Charitable Trust
And with our partners
The North Carolina Partnership for Children, Inc.
State Library of North Carolina
Triple P Parenting - Positive Parenting Program
The Friday Institute for Educational Innovation
Meet Our Rootle Ambassadors
Rootle Ambassadors are community members who support families of young learners in counties across the state of North Carolina. Ambassadors serve as leaders, connecting PBS KIDS and early learning resources to the unique needs of their communities. They are equipped with tools to share that enrich learning for all children, provide valuable training and experiences, and create a community network for early childhood educators and families to connect.
PBS North Carolina and our statewide partners nominate individuals who have been identified as strong community advocates to serve as Rootle Ambassadors in their county. Recruitment for the program occurs on an annual basis. Over the course of five years, North Carolina will have a Rootle Ambassador in all 100 counties. Meet our first group of Rootle Ambassadors below!
Meet LouMecia Staton, Guilford County Rootle Ambassador
LouMecia Staton, MSA shares how being a Rootle Ambassador has impacted her NC community.
Spotlight on Rootle Ambassadors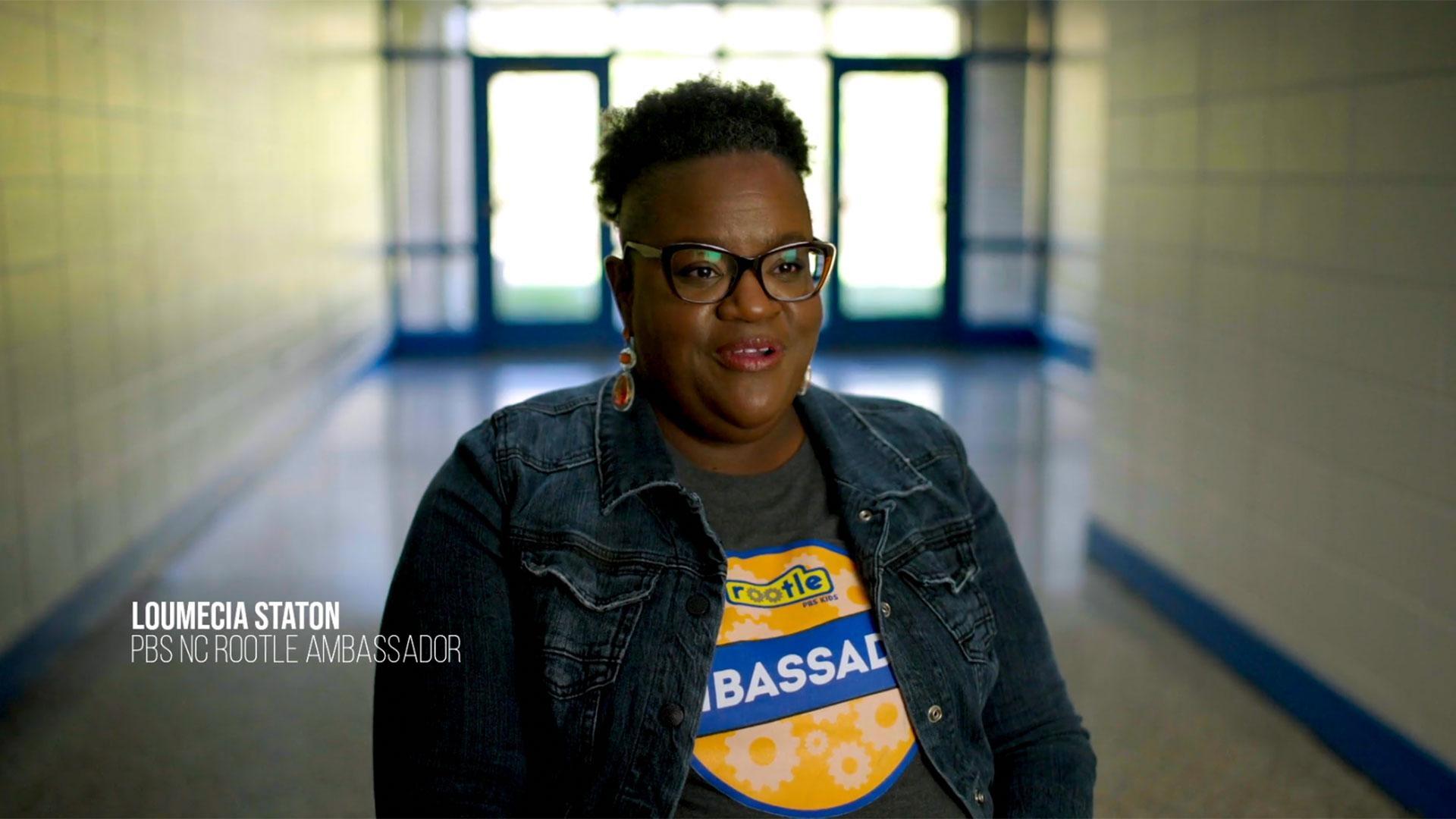 rootle
Meet LouMecia Staton, Guilford County Rootle Ambassador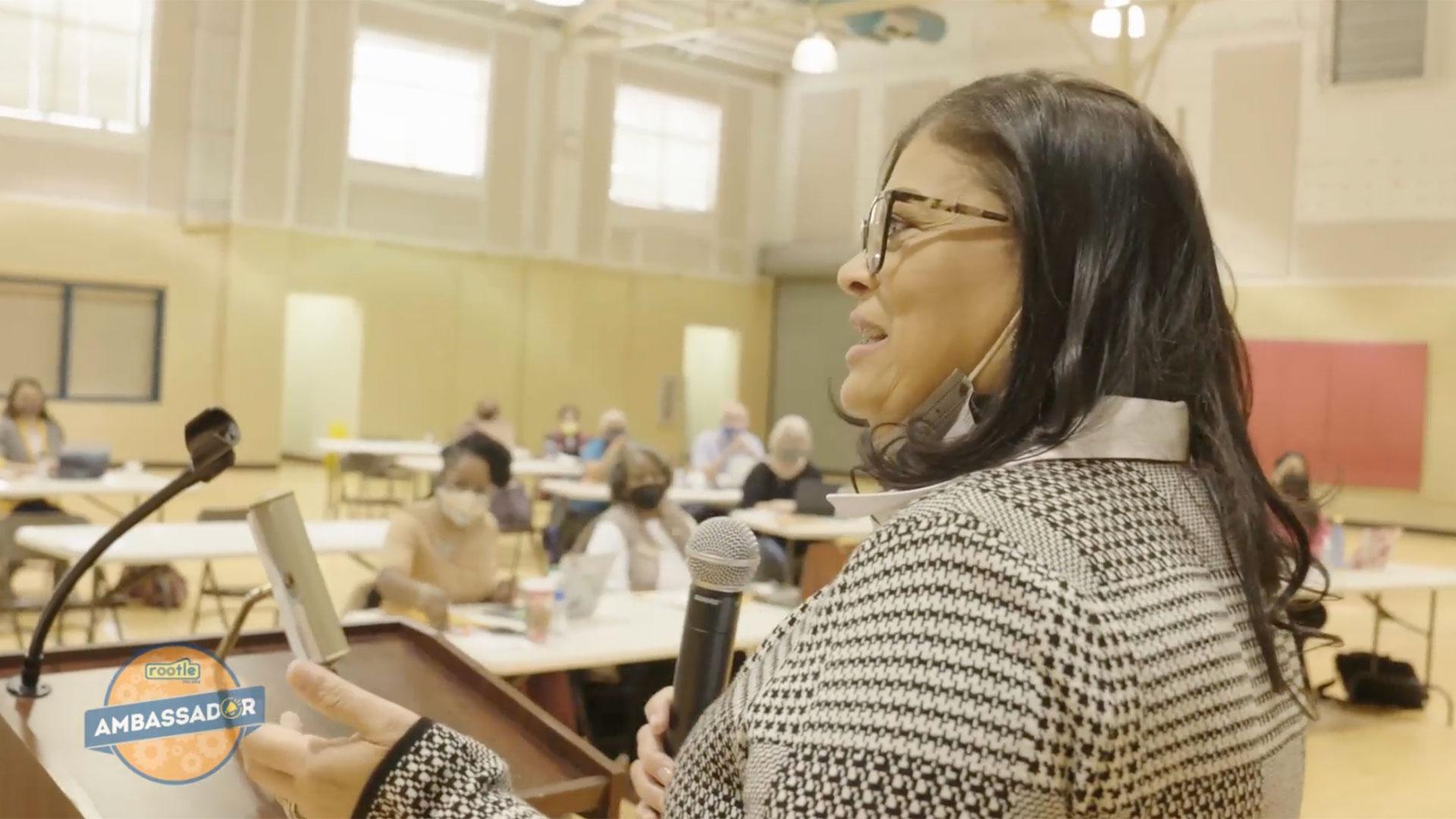 rootle
Meet Dr. Connie Locklear, Robeson County Rootle Ambassador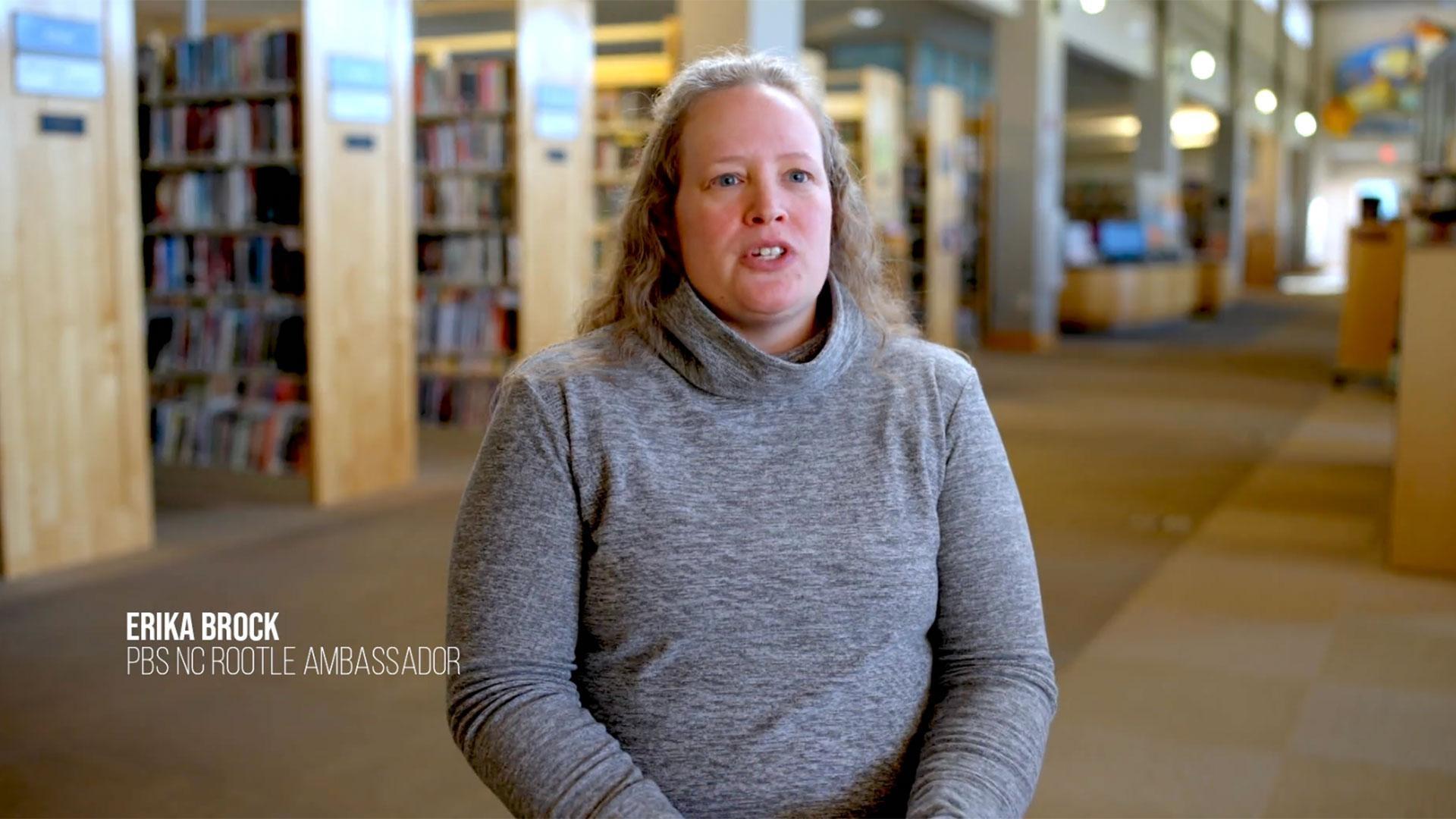 rootle
Meet Erika Brock, Transylvania County Rootle Ambassador

Latest from Our Rootle Ambassadors
Explore monthly blog posts from our Rootle Ambassadors, filled with resources for children and families.