Thank you for joining us for Rootle's Block Party LIVE! At Home!
Please share your input and feedback in our 5-10 minute survey about the show, and enter for a chance to win a PBS KIDS Playtime Pad!
Watch Block Party LIVE! Episodes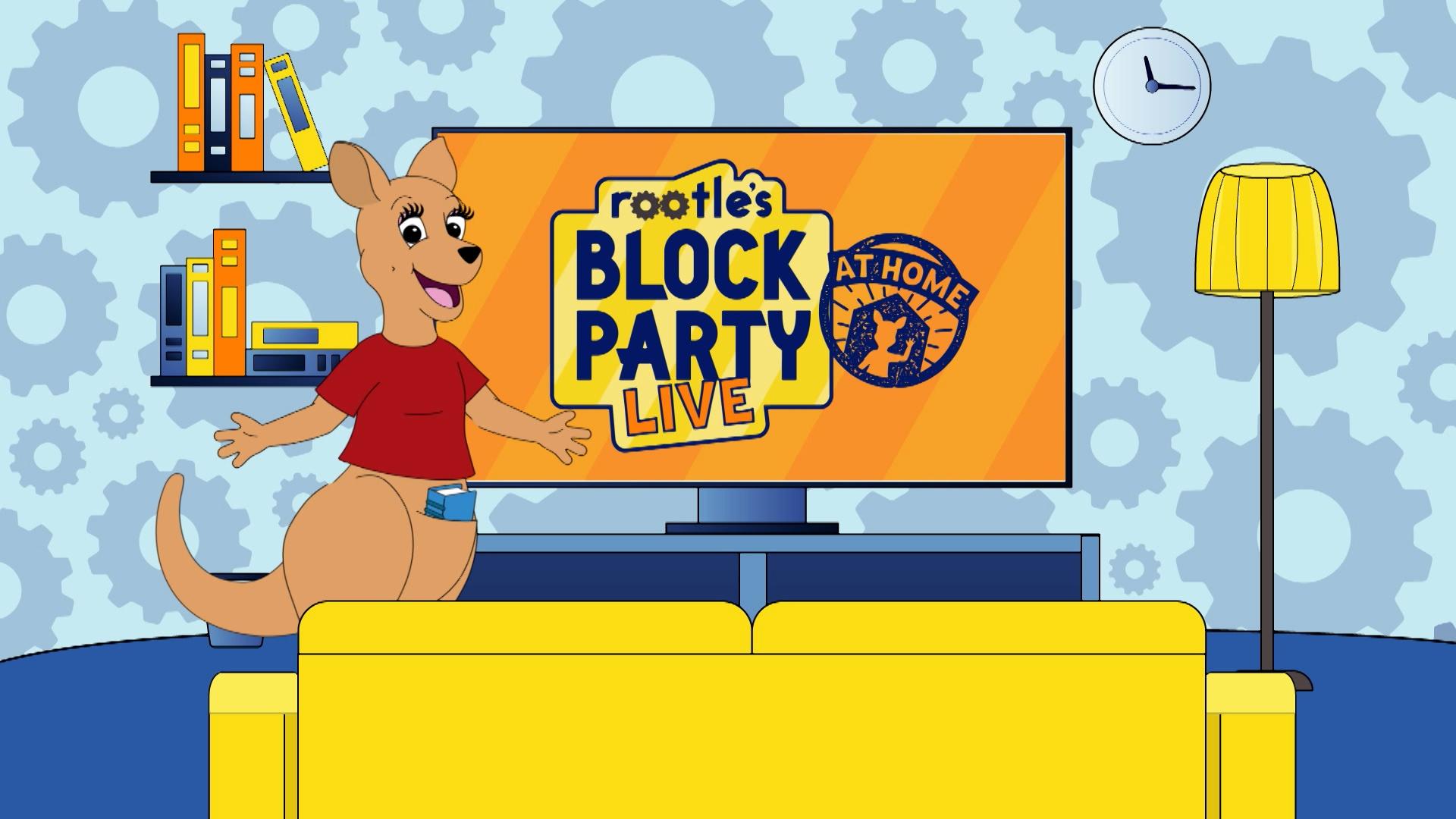 rootle
Rootle's Block Party LIVE! At Home | March 2022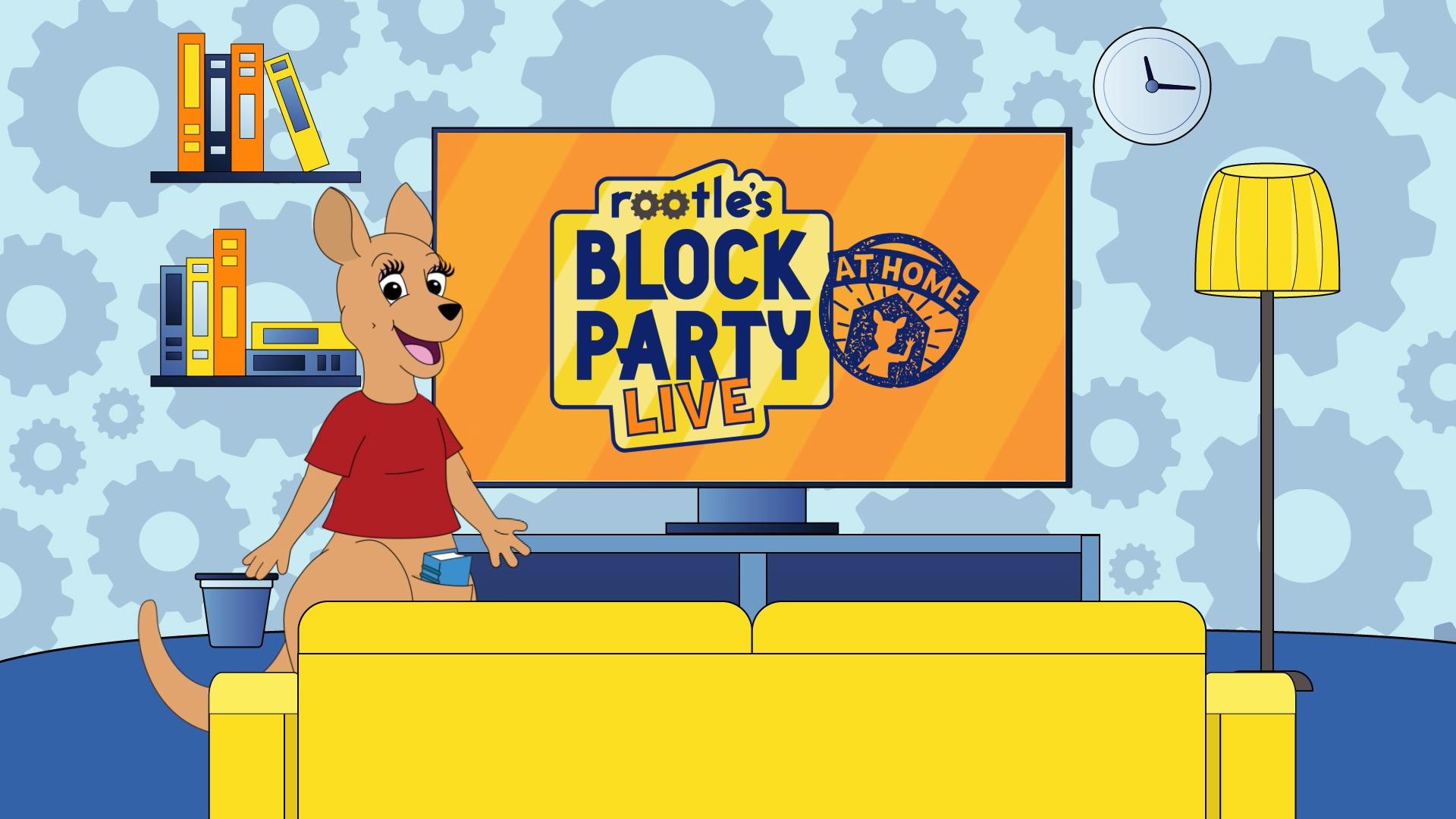 rootle
Rootle's Block Party LIVE! At Home | July 2021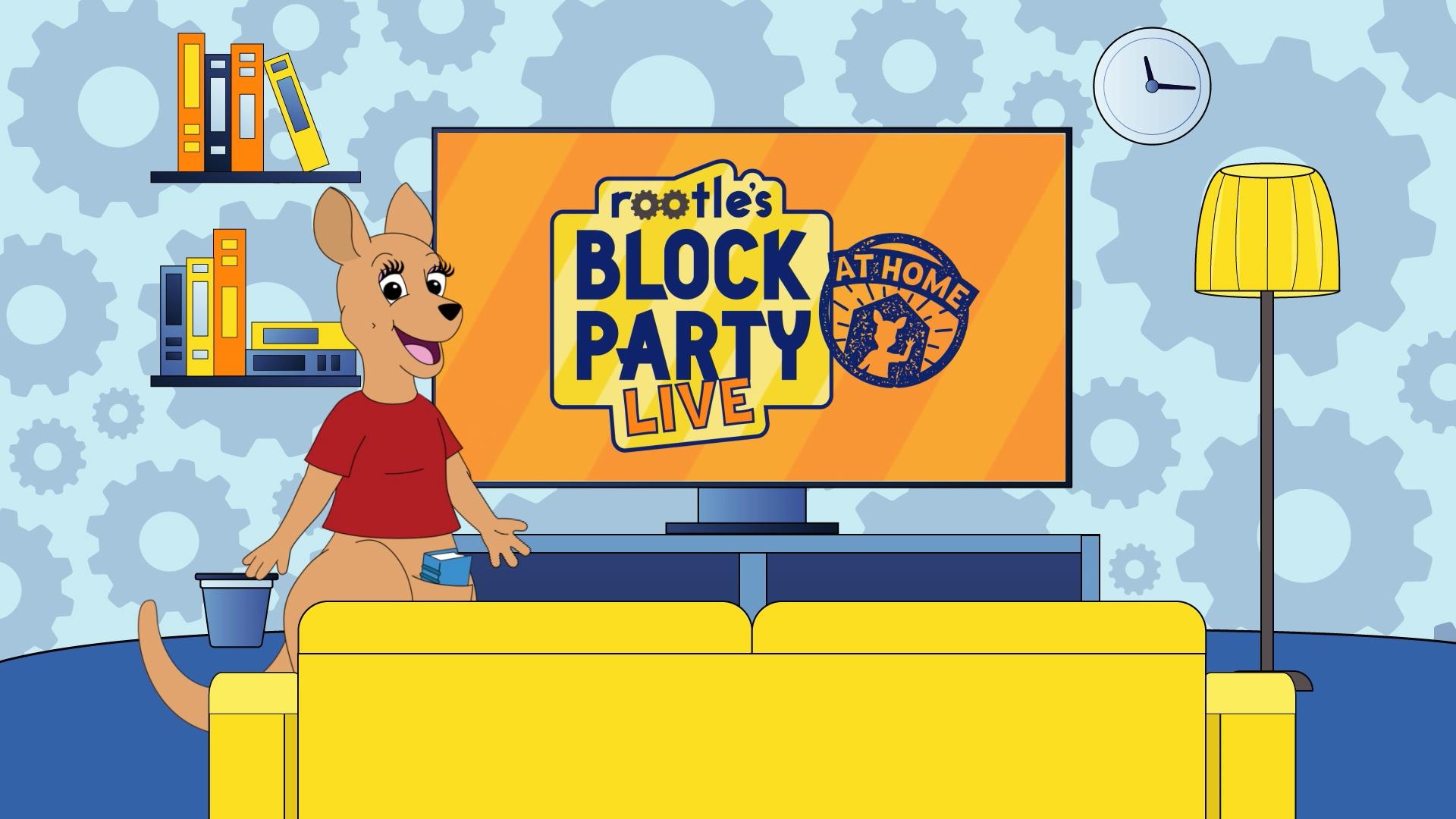 rootle
Rootle's Block Party LIVE! At Home | March 2021
Joint media engagement is key.
By simply joining your child in viewing their favorite PBS KIDS program, the caregiver is further supporting their child's learning and development.
Media can take many forms! Perhaps your little learner tunes into their favorite show on Rootle or chooses a book to read or even view a video on the PBS KIDS app. Here, they're making a media connection.
Learn More: The Magical Effect of Watching TV With Your Child
Play | Media and Content Integration
Play is meaningful engagement.
If you want to see the magic happen, get involved in children's play! Observe the child's organic play, this will open the door for further exploration.
Support and encourage play by providing hands-on activities, using authentic materials whenever it is safe to do so. For example, provide real measuring cups and cooking utensils for children's play.
Provide many opportunities and ample time for open-ended, imaginary play, and use descriptive language to narrate children's actions. Use phrases like, "I see you measuring the water, and pouring it into the bowl," and "You're combining the ingredients; the mixture is getting sticky!"
Explore | Hands On Learning
Adults can guide exploration in many ways.
Ask children to make predictions.
Ask children to predict/guesstimate ingredients and measurements before beginning your cooking experiment.
Record their answers, and compare them to actual recipes.
Highlight mathematical terms and procedures.
What would you do to double the recipe?
Encourage them to write about their experience.
Encourage your child to write about their cooking experience, and share their stories with other family members.
Capture special family interactions by asking children to illustrate their experiences.
After their pictures are done, have them dictate their comments so that you can record them on each page.
Bind the pages to make a book.
Ask children to recall their experience. Children learn through repetition.
Ask the child to recall their cooking procedure in the correct sequence.
Use ordinal numbers to repeat the preparation steps...first, second, third, etc.
"What other ingredient would you add?"
"Why?"
"How do you think it would change the recipe?"
Ask open-ended questions that begin with:
What do you think would happen if…?
What's the best way to…?
How can you…?
How do you think we can…?
Ask questions to scaffold further learning and exploration.
What new family tradition would you create?
How would we celebrate it?
What clothing, decorations, or food would you include?
Can you draw a picture to illustrate your ideas?
Make a list of the people you would invite.
What's your favorite family tradition?
What do you like most about it?
How would you change it to make it better?
Share | Connections to Content
Value the process over the product.
It's important to take time with your child to reflect and connect. You can reflect on the shared time of watching, playing, and exploration. Support your child in connecting with a peer, family member, or teacher to share what they learned!
Celebrate children's efforts, and encourage them to take pride in their work. Give meaningful feedback to promote a sense of accomplishment for the child. For example, "I noticed how hard you worked to put that together. You put it together all by yourself!"
When a child shares, it supports critical thinking, sense of self, communication skills, relationship building, and confidence!