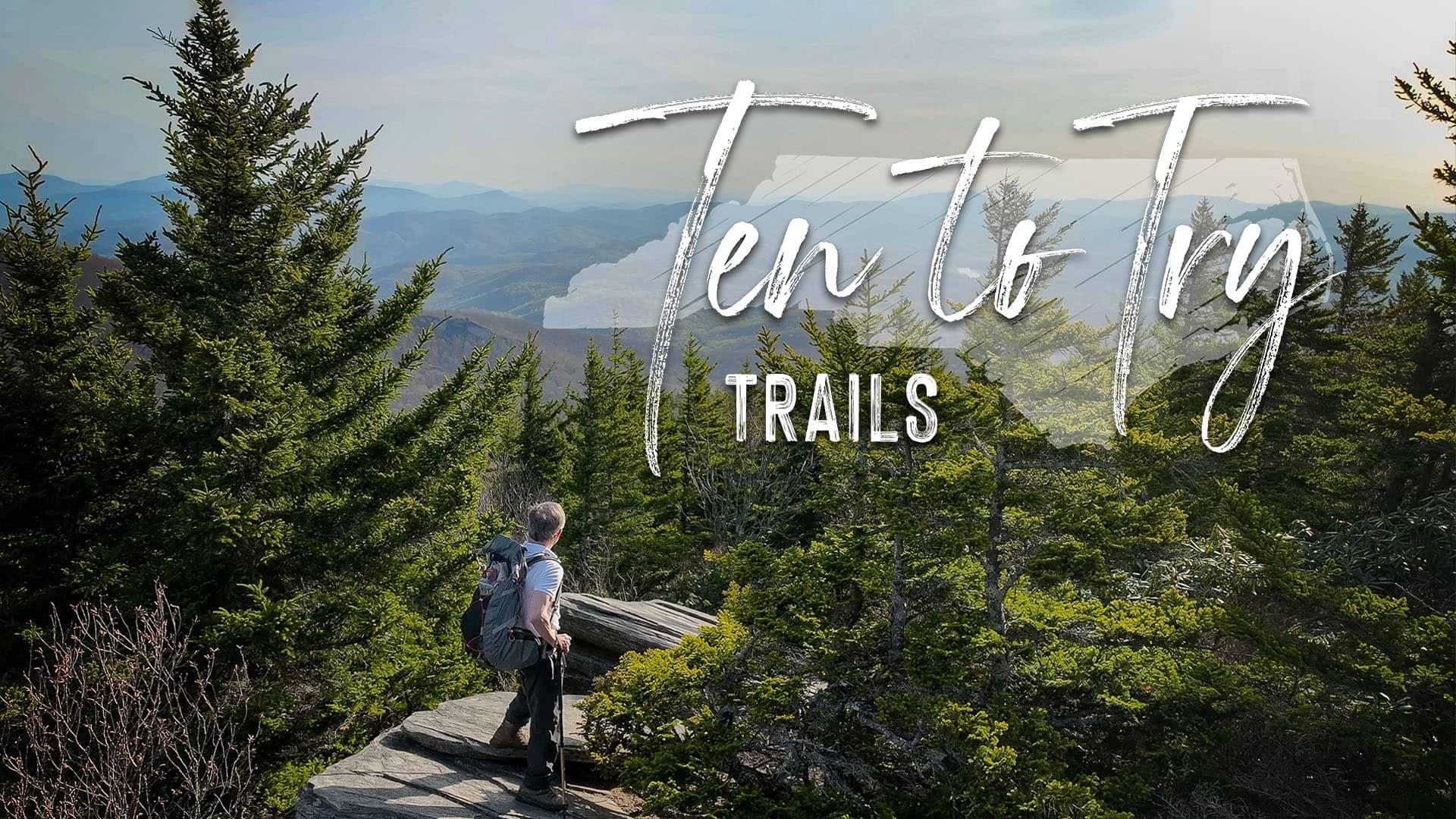 STREAMING NOW
Watch Ten to Try on PBS
A PBS NC Production
From the mountains to the sea, North Carolina is a nature lover's paradise. Hundreds of trails across the state offer access to some of the most beautiful nature destinations in the world. Whether you're a hiker, biker, jogger or paddler, North Carolina has a trail for you. Come along as we check out 10 of the most unique trail experiences in the state with 10 lovers of the great outdoors.
Ten to Try: Trails premiered Thursday, 8/31 at 8:30 PM on PBS NC & is streaming now on the free PBS App.
Find additional airtimes across PBS NC & the North Carolina Channel on our TV Schedules page.
Ten to Try: Trails was produced in partnership with the Great Trails State Coalition for NC Year of the Trail and with generous support from the SECU Foundation.

Funding for Ten to Try: State Parks is provided by the PATH Initiative and the North Carolina Department of Natural and Cultural Resources.