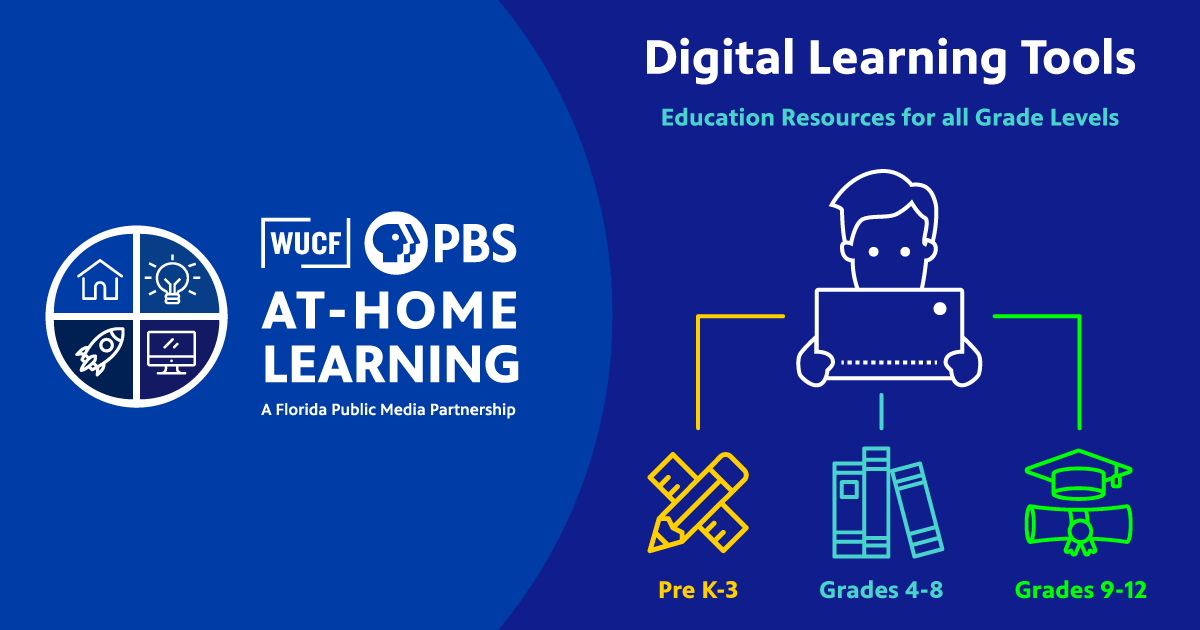 At-Home Learning Family Resources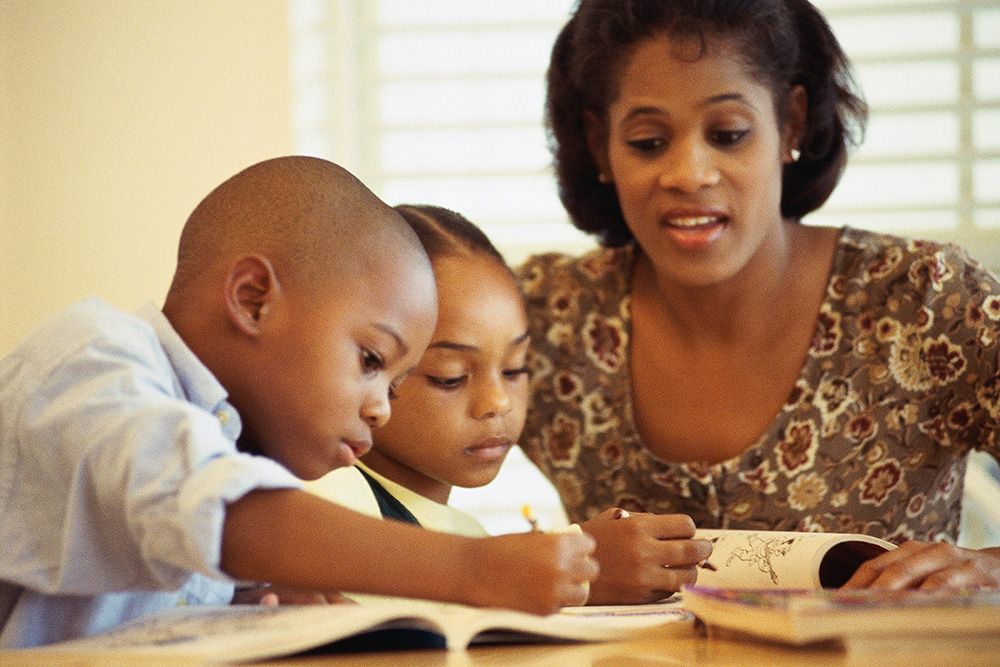 These are difficult times for many families, and we hope the programs and resources we provide will make this an educational period for your children, and hopefully make things a little easier for you.
As part of the public media mission to ensure all kids have access to continued free educational resources at home, WUCF has broadcast programming and accompanying digital resources to support standards-based learning at home.
Learning and Family Engagement Resources
Throughout this page, find resources to complement our At-Home Learning on-air programming with learning and family engagement ideas beyond the screen.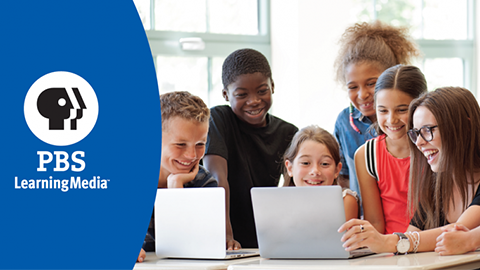 PBS Learning Media
PBS LearningMedia is a valuable tool for parents to help their children continue learning at home. This free digital platform provides access to over 30,000 standards-aligned educational videos, interactive lessons and lesson plans for PreK-12. Thanks to over 200 national partners, we are also able to offer digital content from the Library of Congress, National Archives, NASA and more! Register for a free account to align the resources to our state standards.
Brief tutorials on PBS LearningMedia to help you get started:
English

- Learn about resources, top features and tips for finding content to enhance student learning.

en Español

- Este video es una introducción a los recursos de PBS Learning Media en español para padres y maestros.
PBS KIDS for Parents
PBS KIDS for Parents offers information from articles like Schools Closed? How to Make a New Home Routine to a Learn & Grow Milestone resource to get age-by-age tips and activities for every stage of development. All content is created by expert educators and child development professionals and vetted by PBS.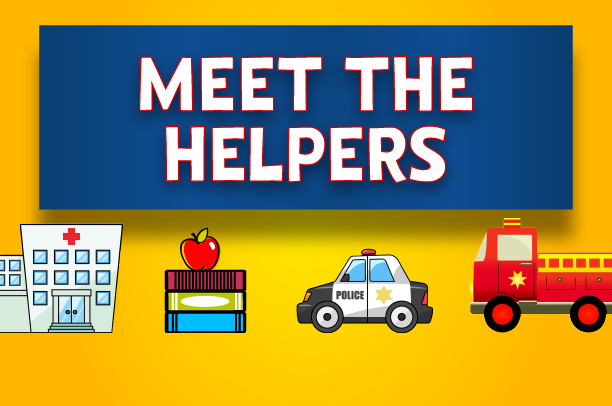 Meet the Helpers
Help your kids understand COVID-19 while empowering them to be helpers and keep each other healthy with Meet The Helpers! This site includes video clips, articles and tips on how best to tackle this difficult topic with your younger children. Ages 3 – 8.

Preschool Resource Page
Our Early Learning Resource page is just for early learners! Download WUCF's On My Way to K toolkit (PDF) to help keep your child on track developing the essential development skills needed for kindergarten readiness through strategies, television and mobile resources, and offline activities to support learning away from the screen. Access weekly activity calendars featuring one standards-based enrichment activity each day for you to do with your child and ensure they keep learning while preschools are closed. Ages 3-5.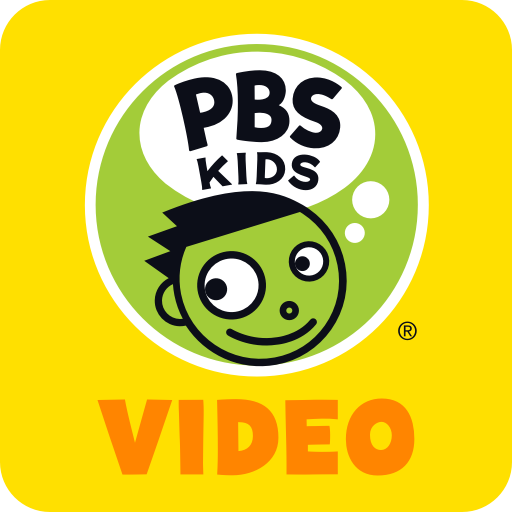 PBS KIDS App
Free learning games that encourage children to engage in skills related to science, math, creativity and more in gameplay alongside their favorite PBS KIDS characters! Ages 2-8.
Check out the PBS KIDS App page for a complete list.
PBS Video App
The free PBS KIDS Video app gives students access to thousands of free videos, including full episodes and clips from top PBS KIDS series. Ages 2-8.
PBS KIDS Read-Alongs
Watch PBS KIDS Read-Alongs with Michelle Obama, Chris Kratt, Marc Brown (author of the Arthur series) and more. Then have fun with your child as you do one of our suggested activities related to the story!
Celebrate Native American Heritage Month in November
Celebrate Native American Heritage Month with your children. Reading is a wonderful to explore cultures and ideas. Check out the book lists below and try out some of the suggested activities. Remember to watch PBS KIDS MOLLY OF DENALI, which honors the rich Alaska Native culture, with new episodes premiering the first week of November.
Native American story suggestions for children, aged 6-9
Picture book suggestions for younger children
Design a poster to honor the indigenous lands you live on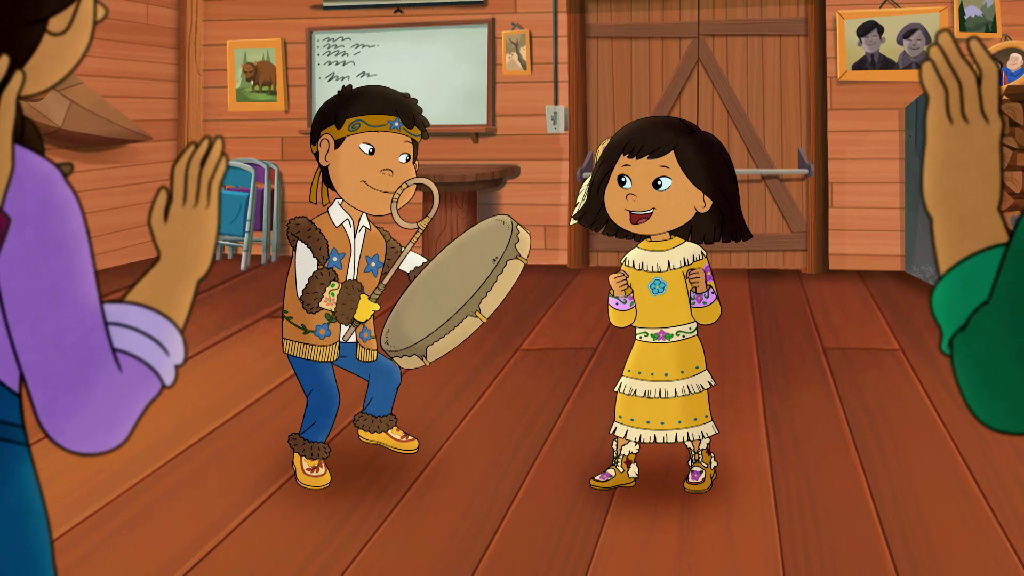 Watch new episodes from MOLLY OF DENALI that honor Native American Heritage Month, premiering November 1 to 5.
MOLLY OF DENALI is the first nationally-distributed children's series to feature a Native American lead character. It features the rich diversity of Alaskan Native culture and emphasizes family and community.
Changing Seasons: Celebrate Fall
These fall-themed resources highlight ways to make traditional fall activities - like visiting the apple orchard, going on nature hikes, and collecting colorful leaves - educational. Use the creative ideas embedded in these videos, activities, and encourage children of all ages to develop an appreciation for the wonders of fall! — Find ideas and activities here.