Thank-You Gifts, or Premiums, are our way of saying "Thanks for your support!" Choose a thank-you gift when you make an online donation, or call in your pledge of support.
Station Logo Items & Member Benefits
Please enter your Thank-You Gift selection in the box provided on your pledge form, or choose your selection from the list provided on the online form.
Contributions are tax deductible only to the extent that they exceed the fair market value of any premium you receive in return. All amounts in U.S. dollars. If you choose underwriting, we will contact you for further information.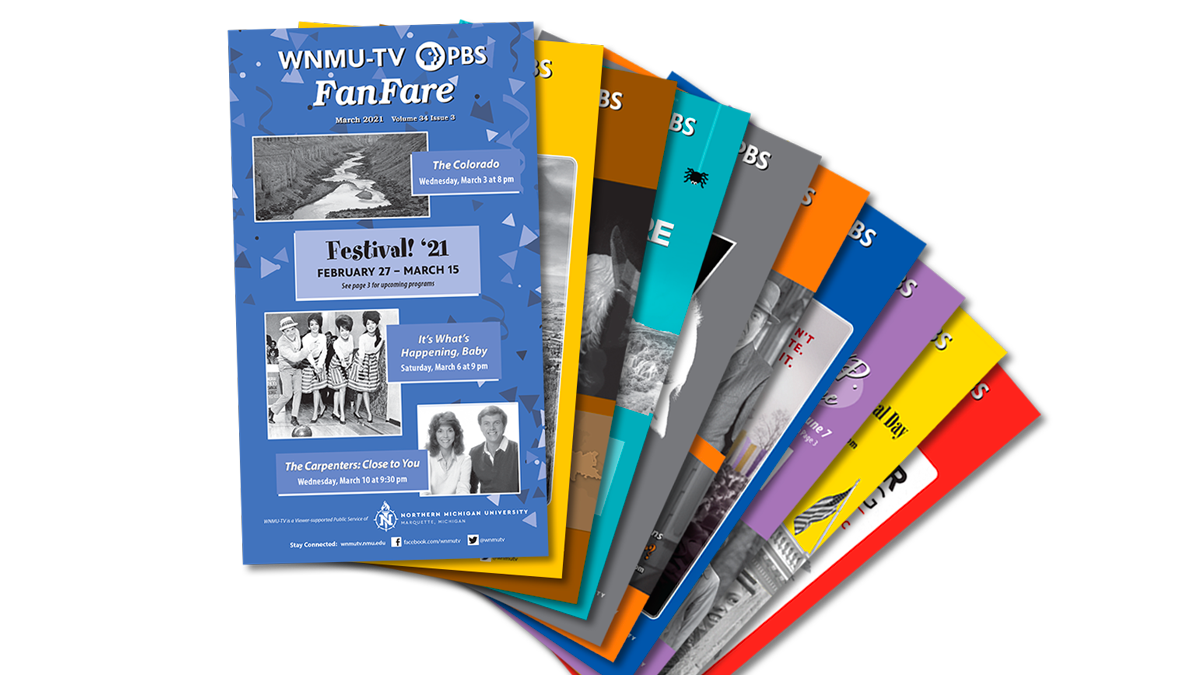 $20 or more Annually
FanFare Monthly Program Guide
Receive 12 issues of FanFare, our monthly printed program guide, in the mail for a gift of $20 or more. Plan ahead so you never miss your favorite programs!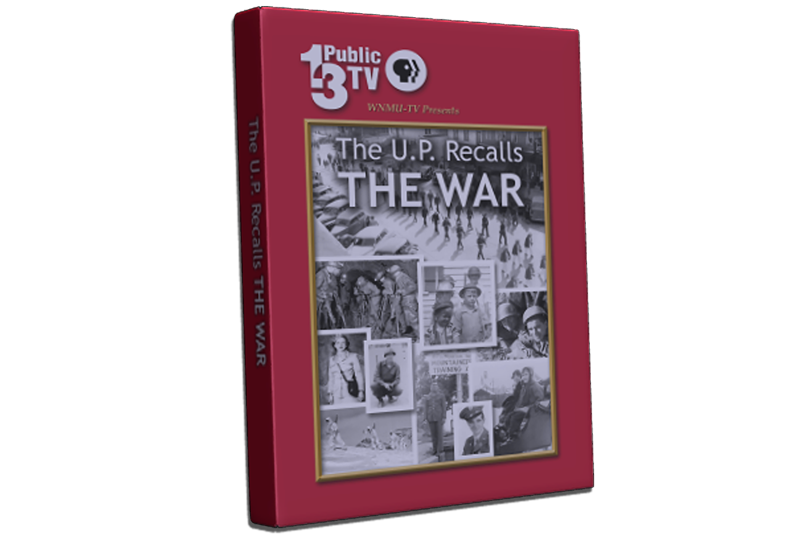 $40
The UP Recalls the War DVD
This is the story of people who fought for freedom in the greatest war the world has ever known, both abroad and at home. Full program on DVD with special features.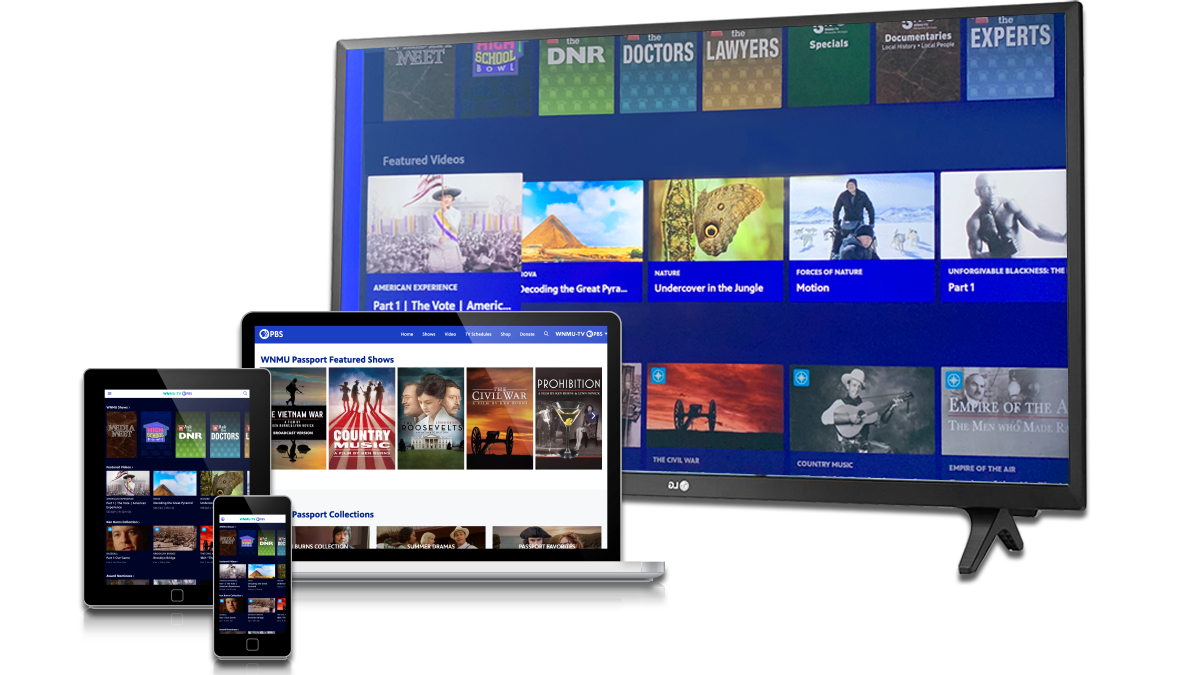 $60 or More ANnually
WNMU Passport
Stream your PBS favorites anywhere, any time with a gift of $60 or more annually (just $5/month sustaining membership).
$50 each
WNMU-TV Etched Shot Glass
Receive a standard sized shot glass with the WNMU-TV PBS logo expertly etched onto one side. The other side has levels for "troll," "yooper" and of course, "WNMU Sponsor" at the very top!
Learn More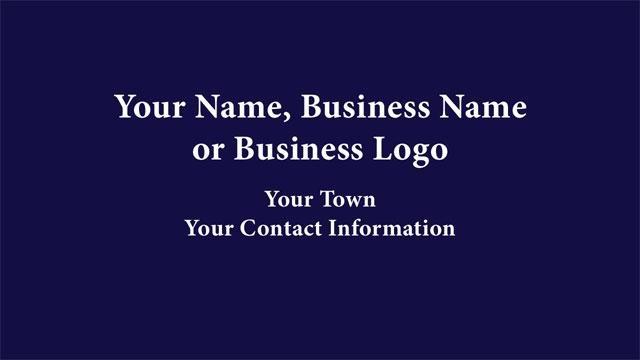 starting at $60
Underwriting & Program Patrons
See our array of underwriting opportunities available as a 'Thank-you' when you donate. Program Patrons start at $60.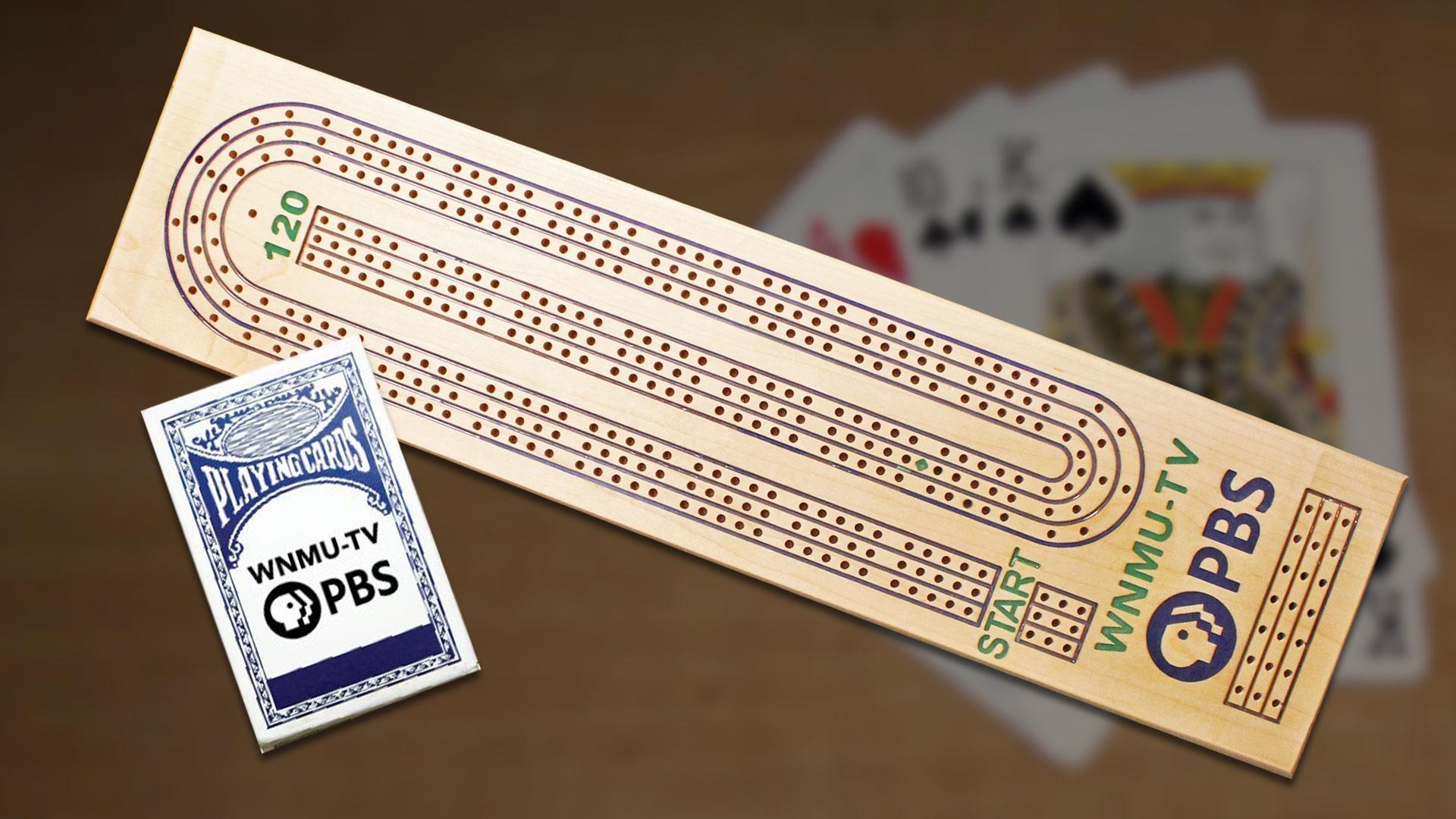 $180
WNMU-TV Custom Cribbage Board & Playing Cards
Enjoy one of your favorite games while supporting one of your favorite stations! The hardwood maple cribbage board features space for 3 players and quality metal pegs. Each board comes with WNMU branded playing cards.
Program Related Thank You Gifts
Please call 800-227-9668 during regular business hours (Monday-Friday, 8-5 pm), and speak with Sarah regarding premiums for specific programs that aired during our fundraisers. If you know the program, item name and pledge level, you can enter that information on the online pledge form in the comments section.
More Ways to Contribute to WNMU-TV: