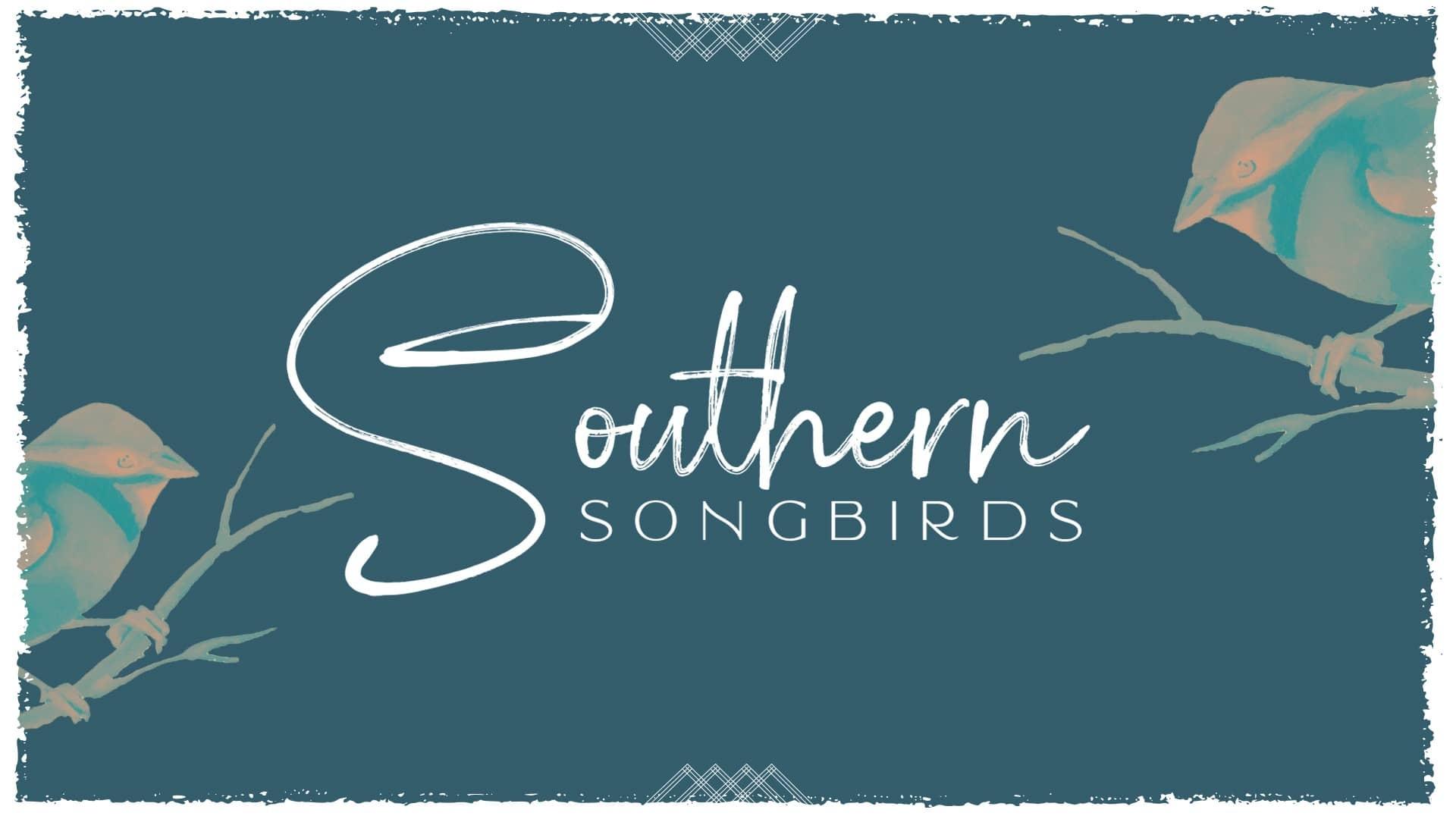 PREMIERES THURSDAY, 3/16 AT 9:30 PM
Watch Southern Songbirds on PBS
A PBS NC Production
Celebrate the power of women in country music with this concert series recorded at the North Carolina Museum of History in Raleigh. Artists Tift Merritt, Rissi Palmer, H.C. McEntire, Caitlin Cary and Charly Lowry bring their unique styles to the stage and share their personal and musical influences.
Watch Southern Songbirds Thursdays at 9:30 PM on PBS NC and streaming on the free PBS App.
This Season on Southern Songbirds
Charly Lowry, Caitlin Cary & H.C. McEntire
Premiering Thursday, March 16, 9:30 PM
Charly Lowry is a singer-songwriter from Pembroke who fuses world, soul, country, folk, blues, rock and roots music to create a unique sound all her own.For Southern Songbirds, Lowry is accompanied by guitarist Jonathan Locklear.
Caitlin Cary is a singer, songwriter, violinist, artist, gallery owner, and founding member of the influential alt-country band Whiskeytown. For Southern Songbirds, Cary performs with Matt Douglas (keys, guitar and vocals), Brett Harris (guitar & vocals), Jesse Huebner (bass) & Joe Westerlund (drums).
H.C. McEntire is a musician, songwriter, composer, producer, performer and writer living in Durham. The front woman of the band Mount Moriah, she struck out on her own in 2018 with her debut solo album, Lionheart. For Southern Songbirds, McEntire performs with Luke Norton (guitar), Casey Toll (bass) & Daniel Faust (drums).
Tift Merritt
Premiering Thursday, March 23, 9:30 PM
Raleigh-based singer-songwriter Tift Merritt has been called "one of the standard-bearers of country-soul" by The New Yorker and a "diamond in a coal mine" by the legendary Emmylou Harris. For Southern Songbirds, Merritt performs songs by iconic women of country with Eric Heywood (pedal steel and guitar), Jay Brown (bass), Matt McCaughan (drums) and singers Chessa Rich, Skylar Gudasz and Kate Rhudy.
Rissi Palmer
Premiering Thursday, March 30, 9:30 PM
Powerhouse Rissi Palmer made her mark in country music, but she is equally at home in R&B. In 2007 she released her debut album and became the first African American woman to chart a country song with her single "Country Girl." For Southern Songbirds, Palmer performs with Branden Williams (keys, music director), Michael Johnson (drums), Charles Newkirk (acoustic and electric guitar) and Darion Alexander (bass).
Southern Songbirds is supported by: