WUCF Celebrates 10 Years in Central Florida
On November 15, 2012 WUCF TV was officially launched on channel 24.1 in the Central Florida area. In addition to the main channel, WUCF TV also launched Create on channel 24.2, World on channel 24.3 and Vme on channel 24.4.
WUCF TV is the sole-service PBS member station for the nearly 4 million Central Floridians across nine counties.

As we look back on 10 years in the community, WUCF TV is proud to be Central Florida's storyteller, encouraging curiosity and learning through compelling content and community engagement. Thank you for your support and we look forward to spending many more years with you.
10th Anniversary Celebration Events & Activities
Saturday, April 15, 2023 at the Dr. Phillips Center for Performing Arts
WUCF celebrates ten years of service with a day-long celebration at the Dr. Phillips Center for the Performing Arts in Downtown Orlando.
WUCF 10th Anniversary events will occur as part of
UCF Celebrates the Arts
, a festival showcasing creativity, innovation, and collaboration from Orlando's hometown university. Occurring annually at Dr. Phillips Center for the Performing Arts in April, the event is hosted by the UCF College of Arts and Humanities. It features the faculty and students from the School of Performing Arts and the School of Visual Arts and Design, as well as work from the humanities departments and other units around the university.
Space is limited and registration is required.
Play! A WUCF Salute to Fred Rogers
9:00 am - 12:00 pm
| Free Event! |
Registration Required

Drop in and play, it's your job today! The front yard at Dr. Phillips Center for the Performing Arts will be filled with yard games including the all-new Donkey Hodie: A Hee-Hawesome Adventure. The playscape is an unstructured, free experience and encourages families to engage with each other, because just like Fred Rogers said, "play is serious learning.
PBS Kids! A Conversation with Sonia Manzano

1:00 pm - 1:55 pm | Free Event! |
Registration Required
Join us for a conversation with actress and author Sonia Manzano as she discusses her life and career ranging from
Sesame Street
to
Alma's Way
and gives a "behind-the-scenes" take on some of your favorite PBS Kids shows!
A Conversation with Judy Woodruff
Veteran broadcast journalist Judy Woodruff joins WUCF to share her successful career in broadcasting and how the journalism field has changed over the past few decades. Drawing from major national and international stories, Ms. Woodruff will provide an inside perspective around current events and issues as well as provide an insightful take on the politics at play in today's world.
Behind-the-Scenes with MASTERPIECE
Join WUCF for a conversation with Susanne Simpson, Executive Producer of the iconic PBS drama series, MASTERPIECE. Learn more about the production process, visit with a few of our favorite shows, and get an exclusive sneak peek into what's coming up on MASTERPIECE in 2023. Susanne Simpson is a two-time Academy Award® nominee and two-time Emmy® winner for her documentary and dramatic films for television and theater. Since joining MASTERPIECE in 2007, Simpson has been responsible for such programs as Sherlock, Victoria, and Downton Abbey, and more recently as Executive Producer, All Creatures Great and Small, Sanditon, and Miss Scarlet and The Duke. Susanne Simpson was named Executive Producer of MASTERPIECE in 2019.
Broadway's Brightest Lights, featuring the American Pops Orchestra and Megan Hilty
Broadway's Brightest Lights shines the spotlight on some of the best and brightest talents of today! Curated and conducted by Luke Frazier, the evening features brand new arrangements performed by The American Pops Orchestra. Tony-Award winning Broadway star Megan Hilty (NBC's Smash, Wicked, Annie Live!) is joined by Michael Maliakel (Disney's Aladdin, The Phantom of the Opera, Monsoon Wedding), Nikki Renée Daniels (Company, Hamilton), and Luke Hawkins (Annie Live!, Xanadu, Singin' in the Rain) to perform some of the greatest showtunes of all time. From Golden Age classics to today's hits direct from the stages of Broadway, this one-night-only event has something for theatre fans of all ages.
Plus, you'll get the chance to be part of the concert that will be broadcast on PBS later this year.
Broadway's Brightest Lights Gala Event
Individual Gala Tickets are $250 and include the best seats in the house for Broadway's Brightest Lights, plus a post-show party featuring dessert, coffee, and champagne. You'll have an opportunity to mix and mingle with artists from the star-studded performance and other notable PBS luminaries.
A Look Back at WUCF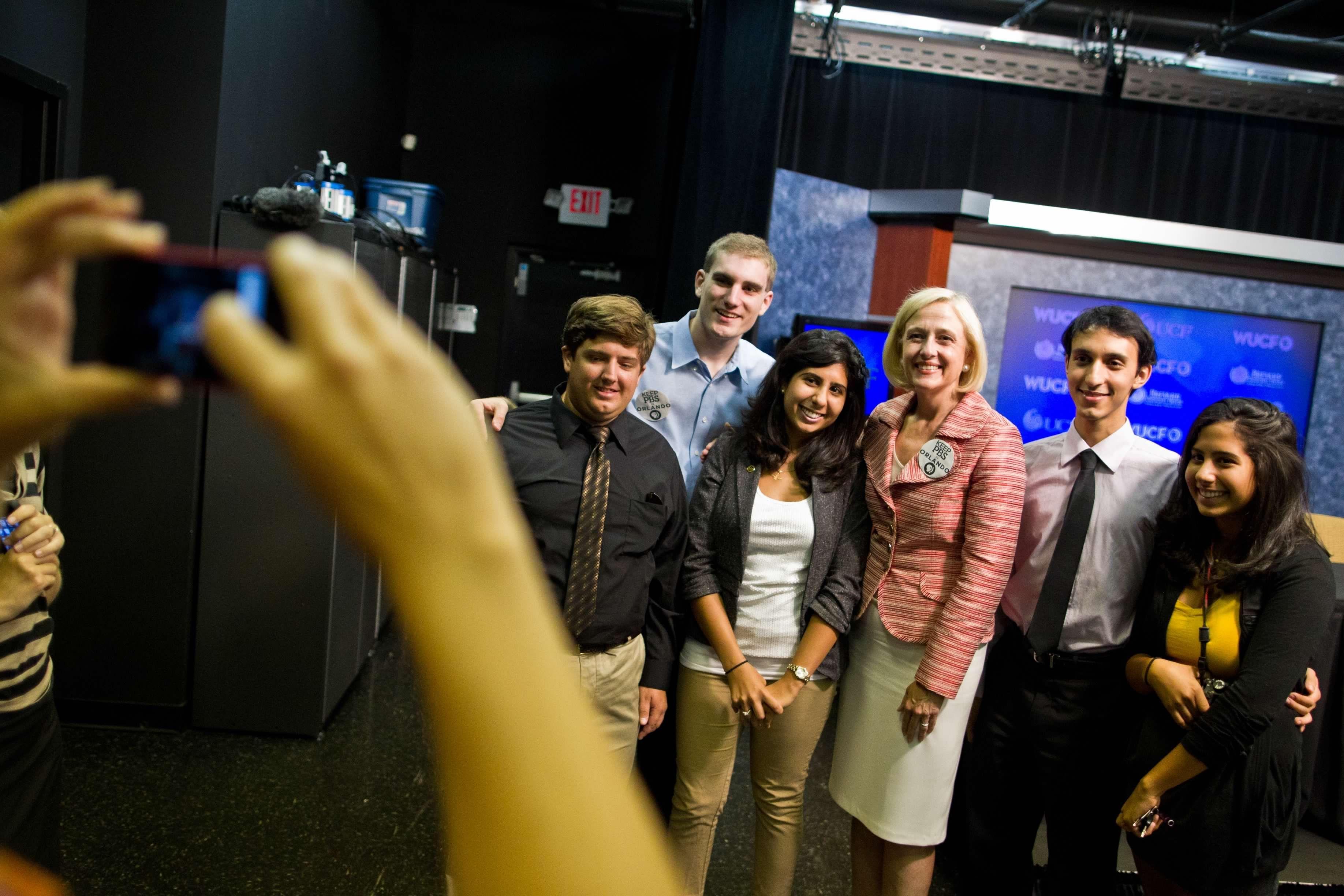 On Nov. 1, 2012, WUCF TV, Central Florida PBS became official with a visit from PBS President Paula Kerger.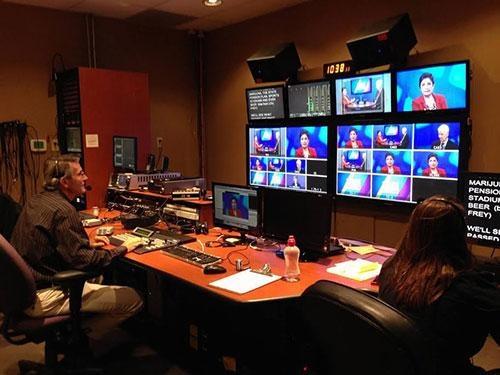 WUCT TV went live on channel 24.1 on November 15, 2012.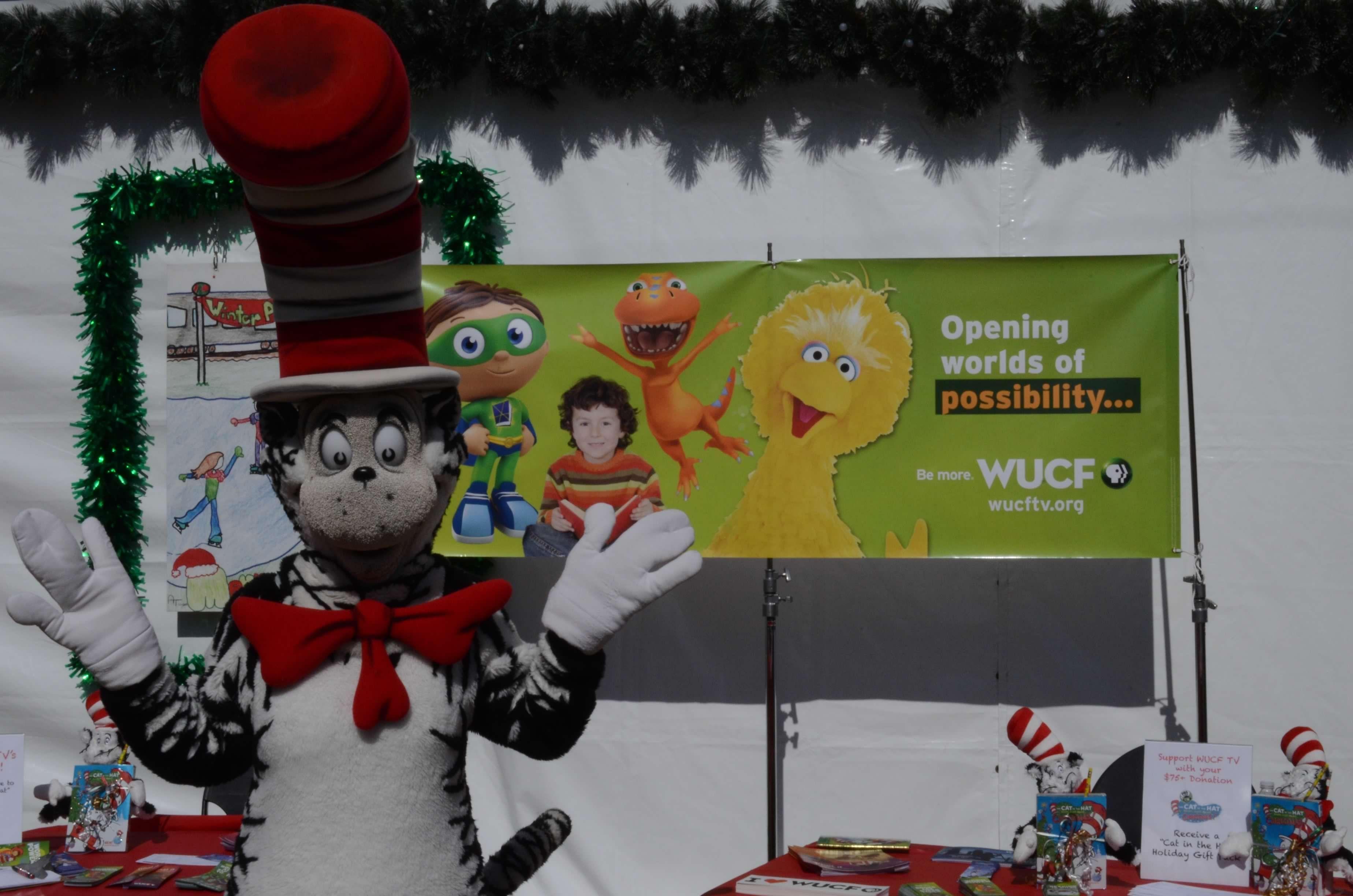 One of our first events, Cat in the Hat in Winter Park in 2012.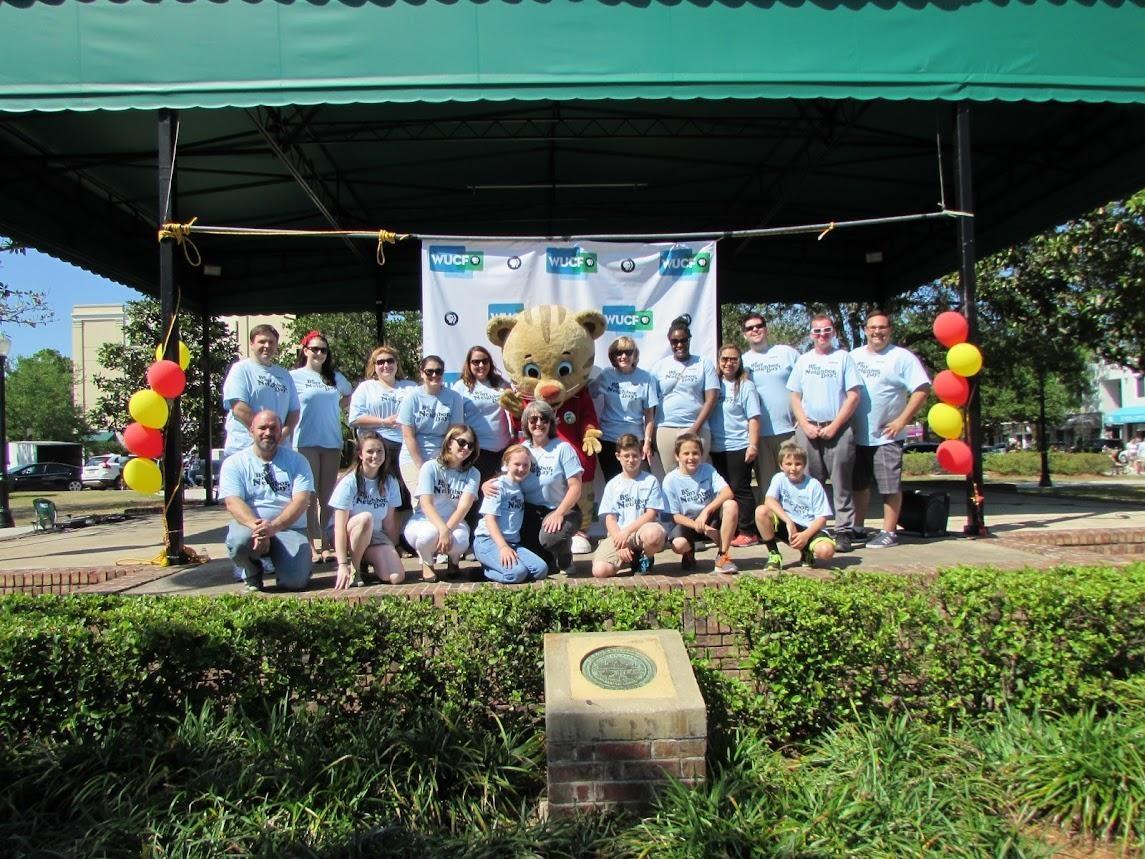 Our very first Be My Neighbor Day in 2015.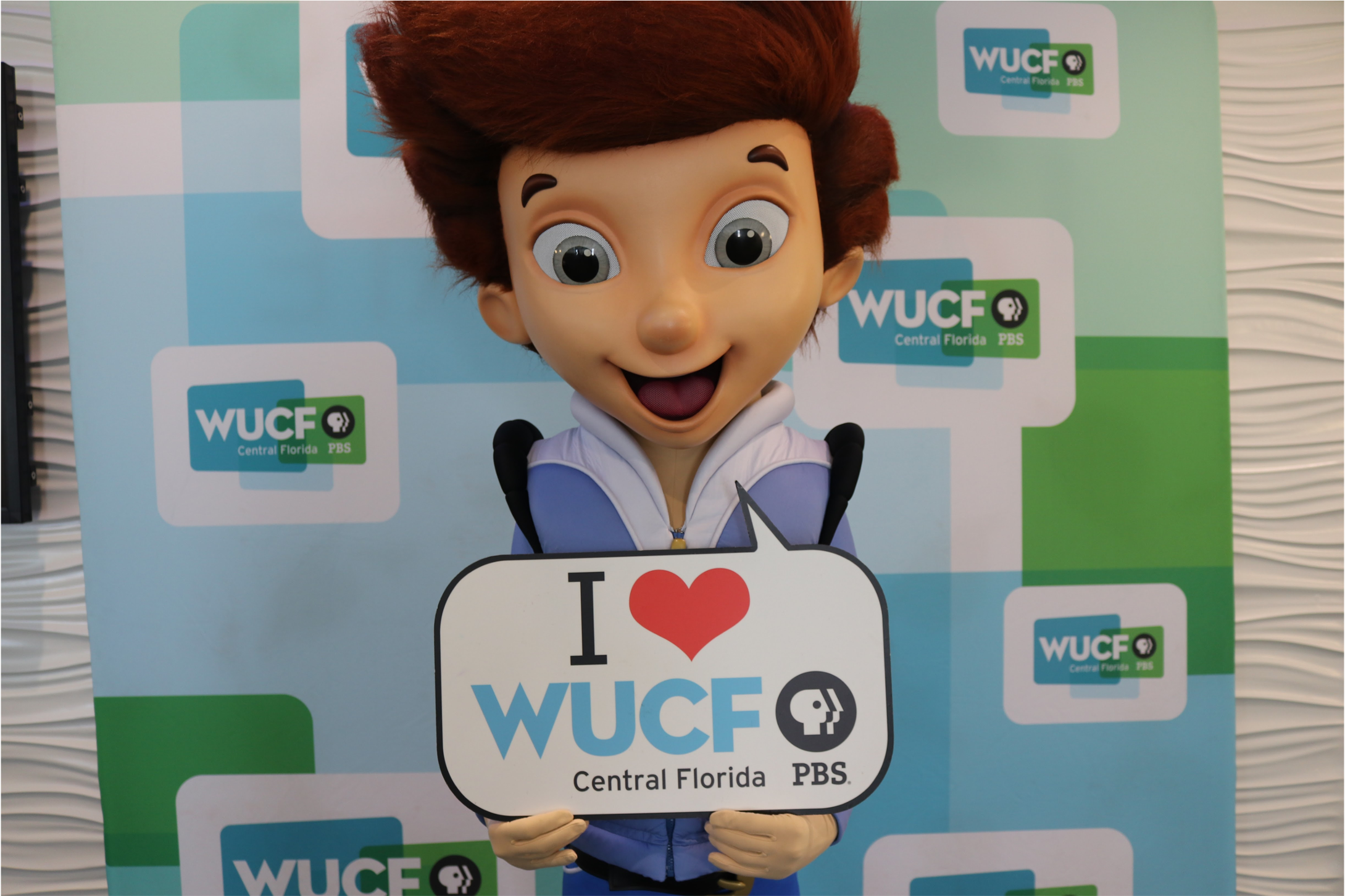 WUCF celebrates Ready Jet Go! Day.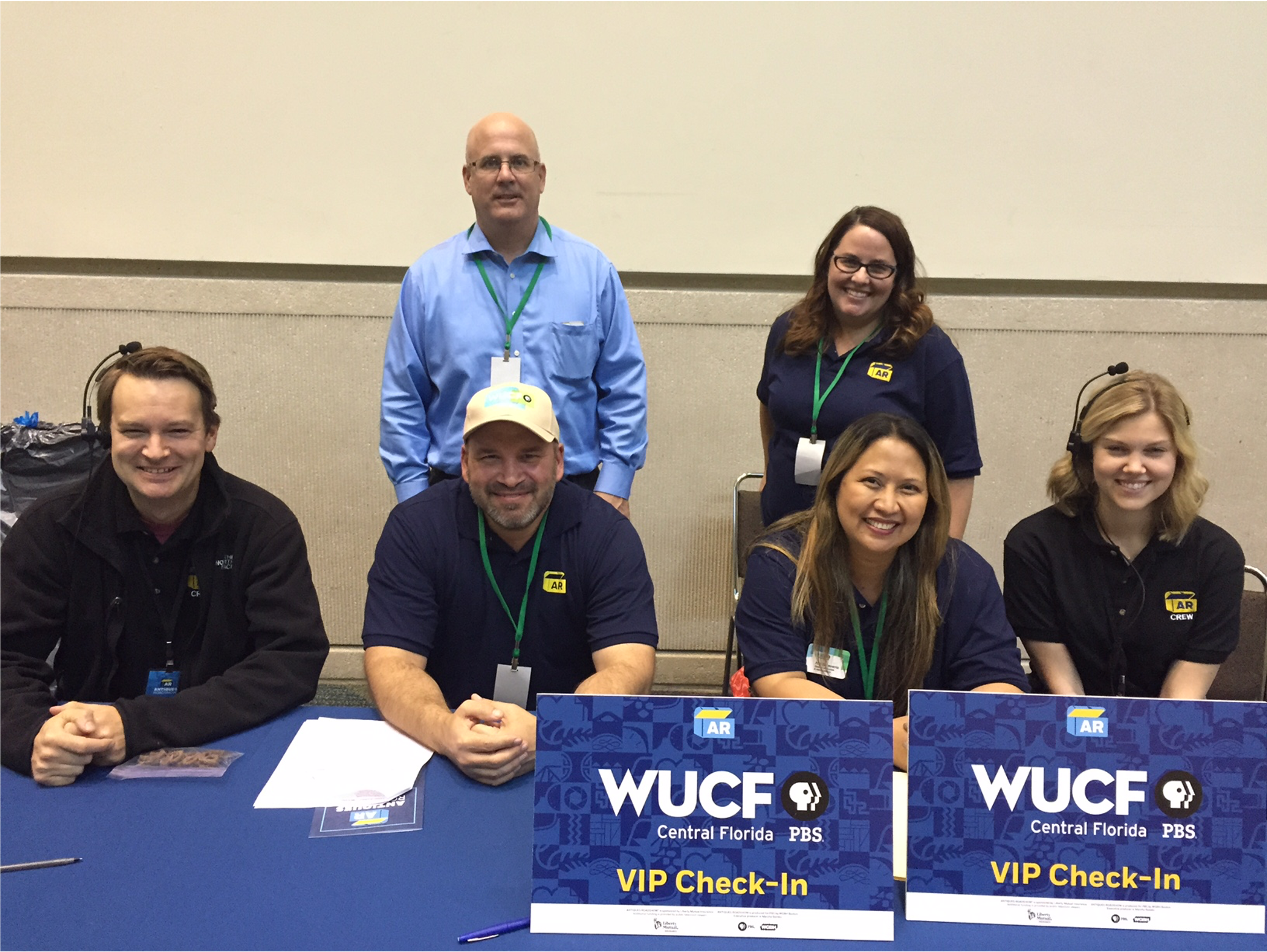 When Antiques Roadshow came to town.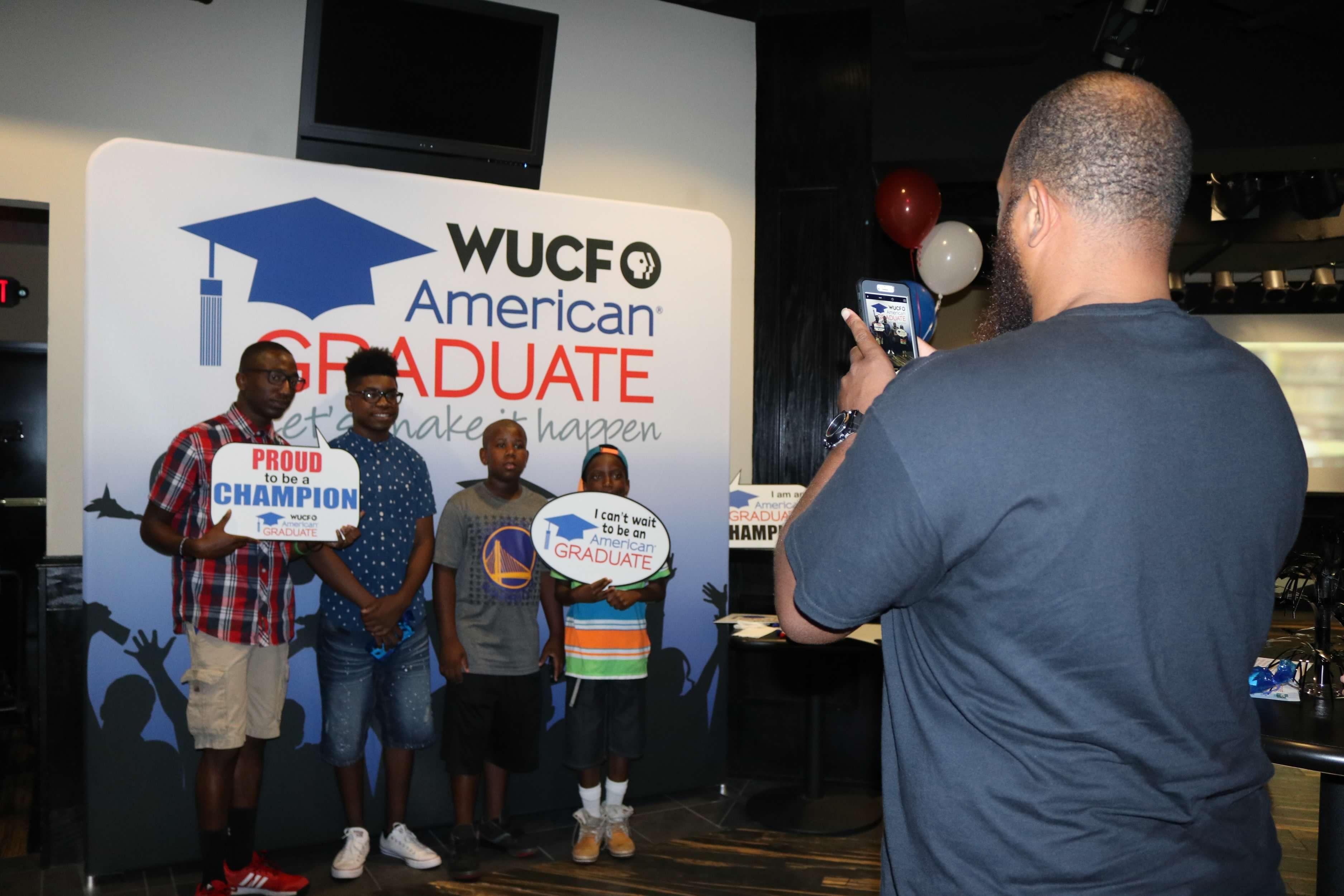 In 2016, we celebrated the PBS initiative American Graduate.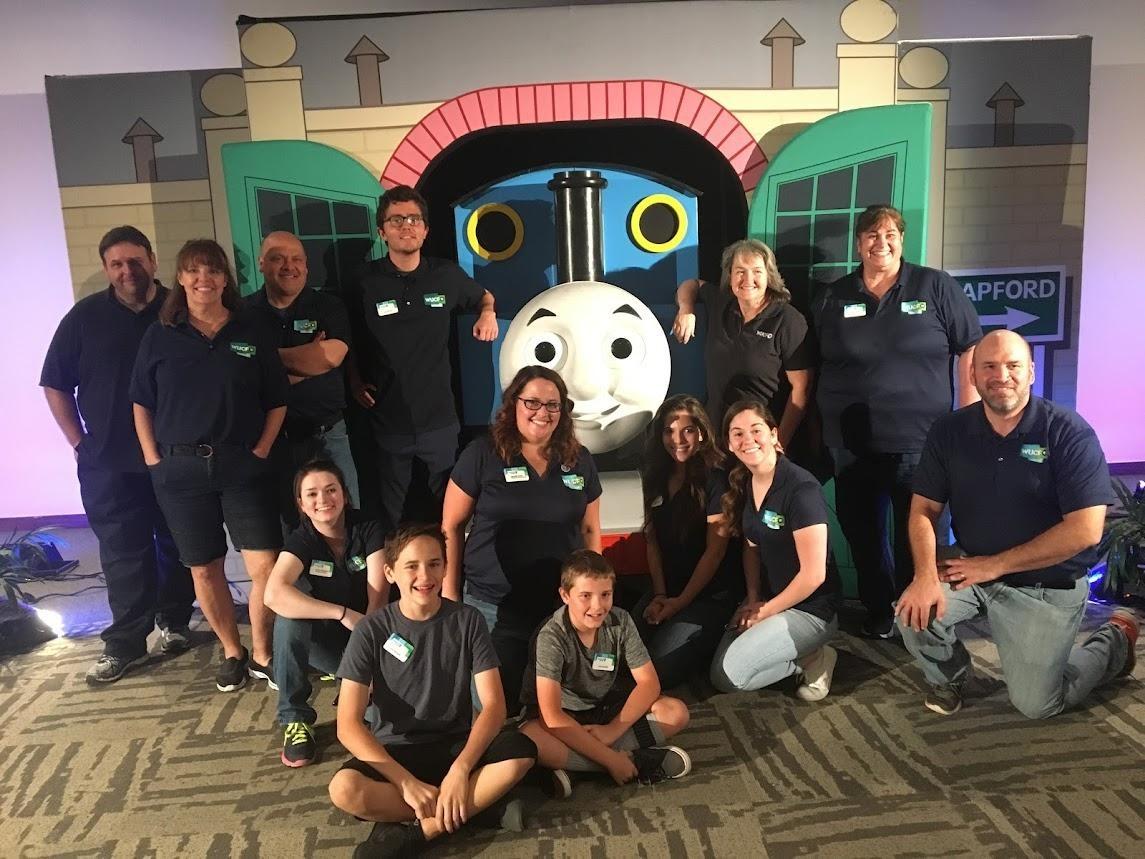 Did you get to meet Thomas the Tank Engine in 2016 at the Central Florida Zoo?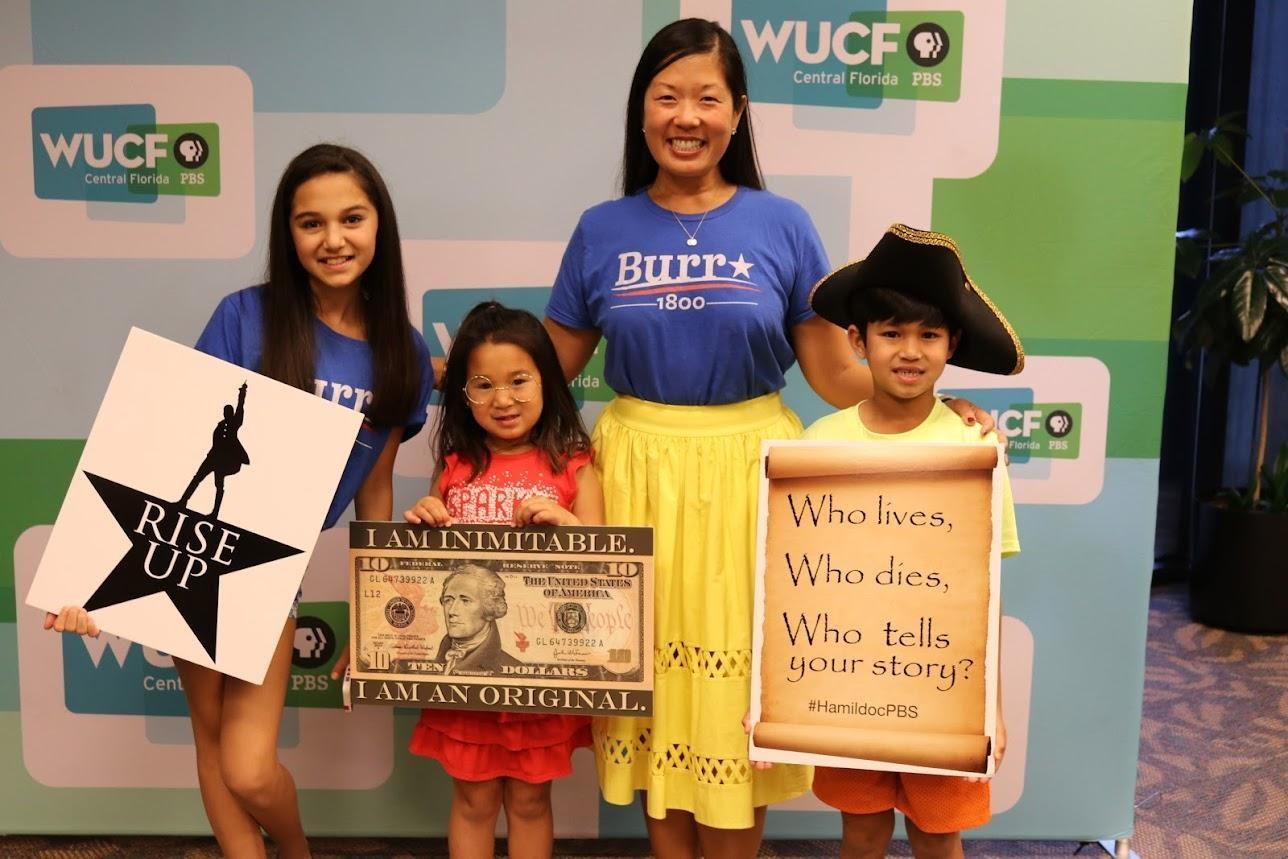 Everyone loved our Hamilton event in 2016.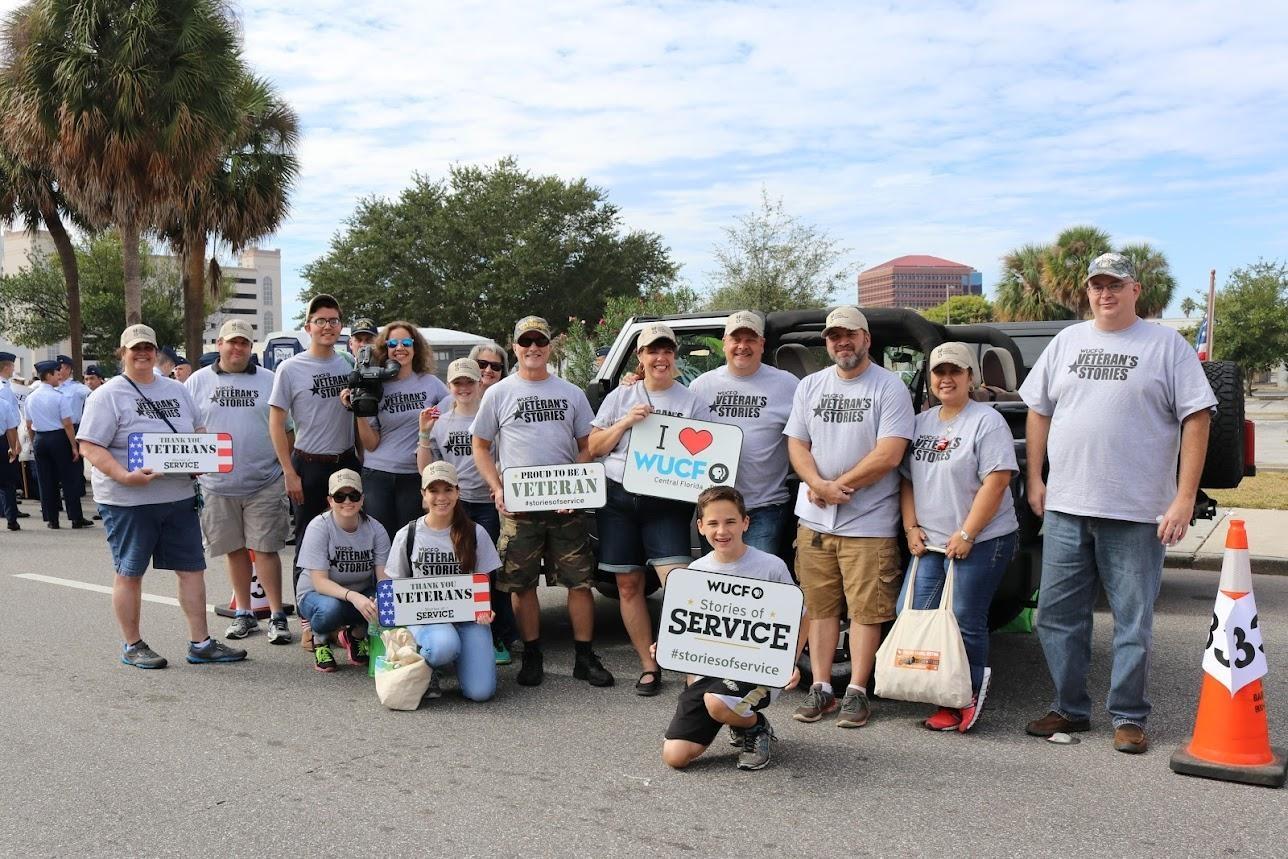 Celebrating at the Veterans Day parade in Orlando in 2016.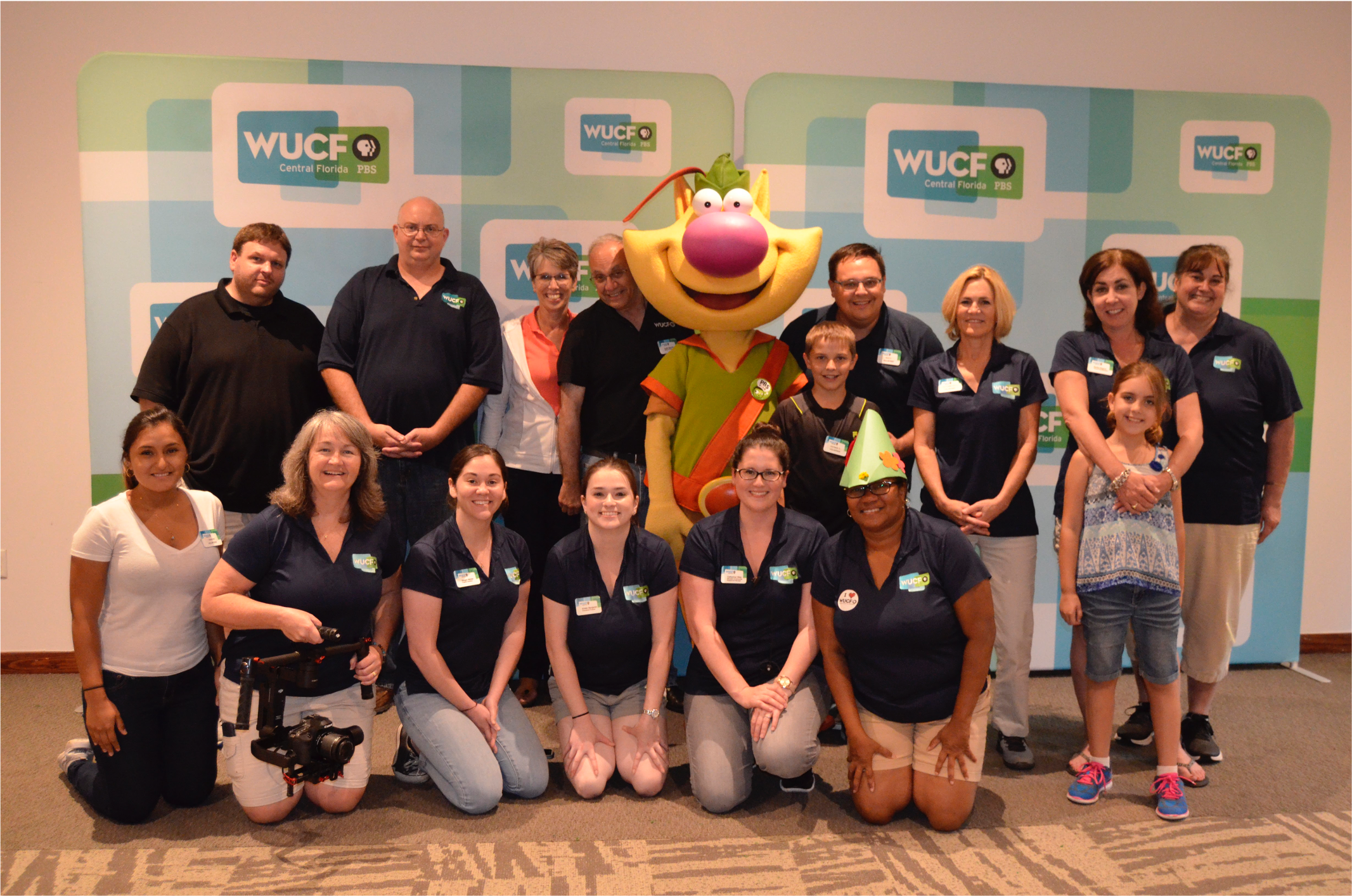 Our Nature Cat event in 2017.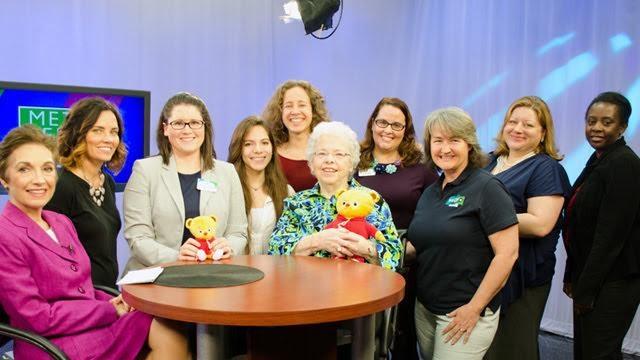 Our staff had the pleasure of meeting Joanne Rogers, wife of Fred Rogers.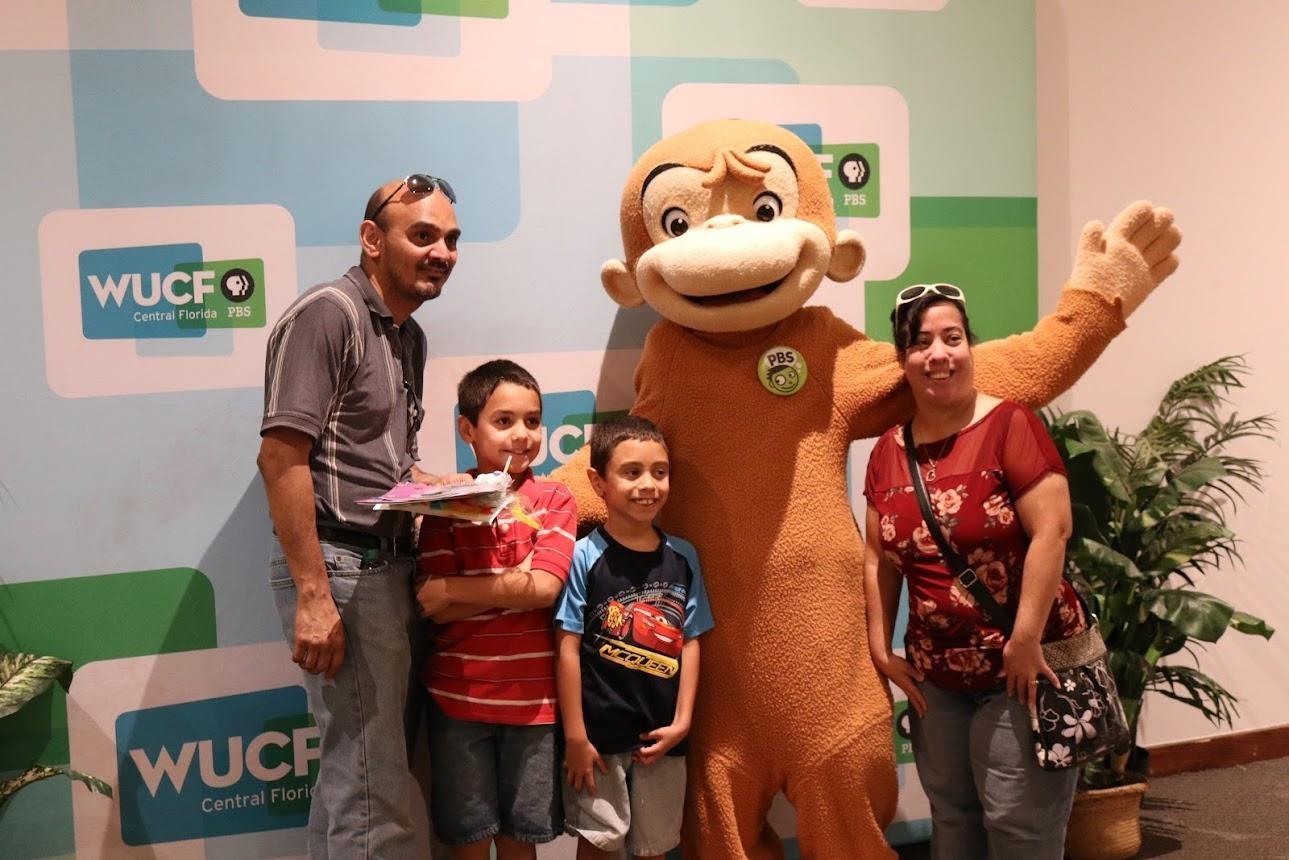 In 2017, families met Curious George at the Central Florida Zoo.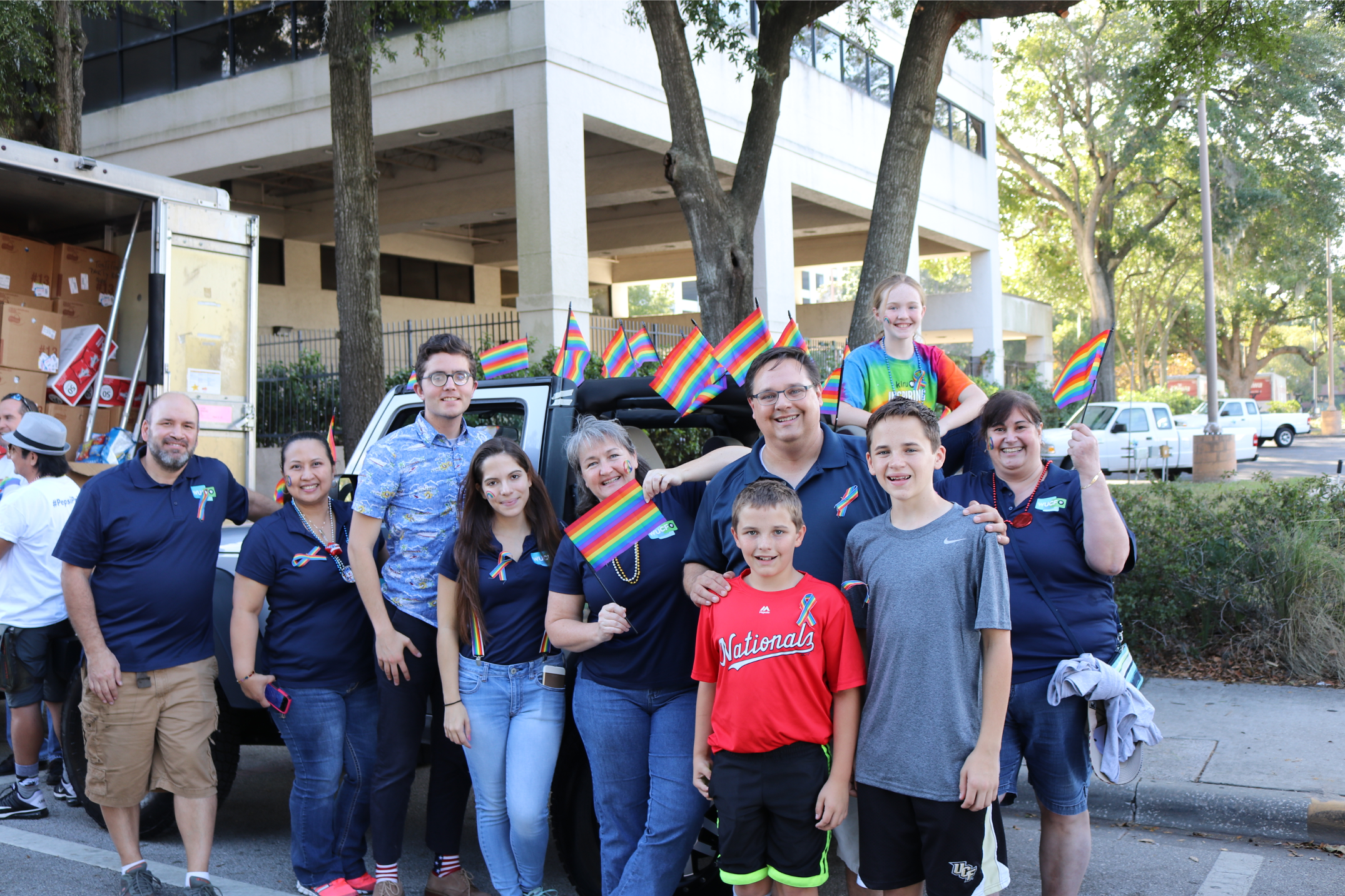 Some of our staff at the Pride parade in Orlando.
Recording for our Meet the Helpers initiative in 2017.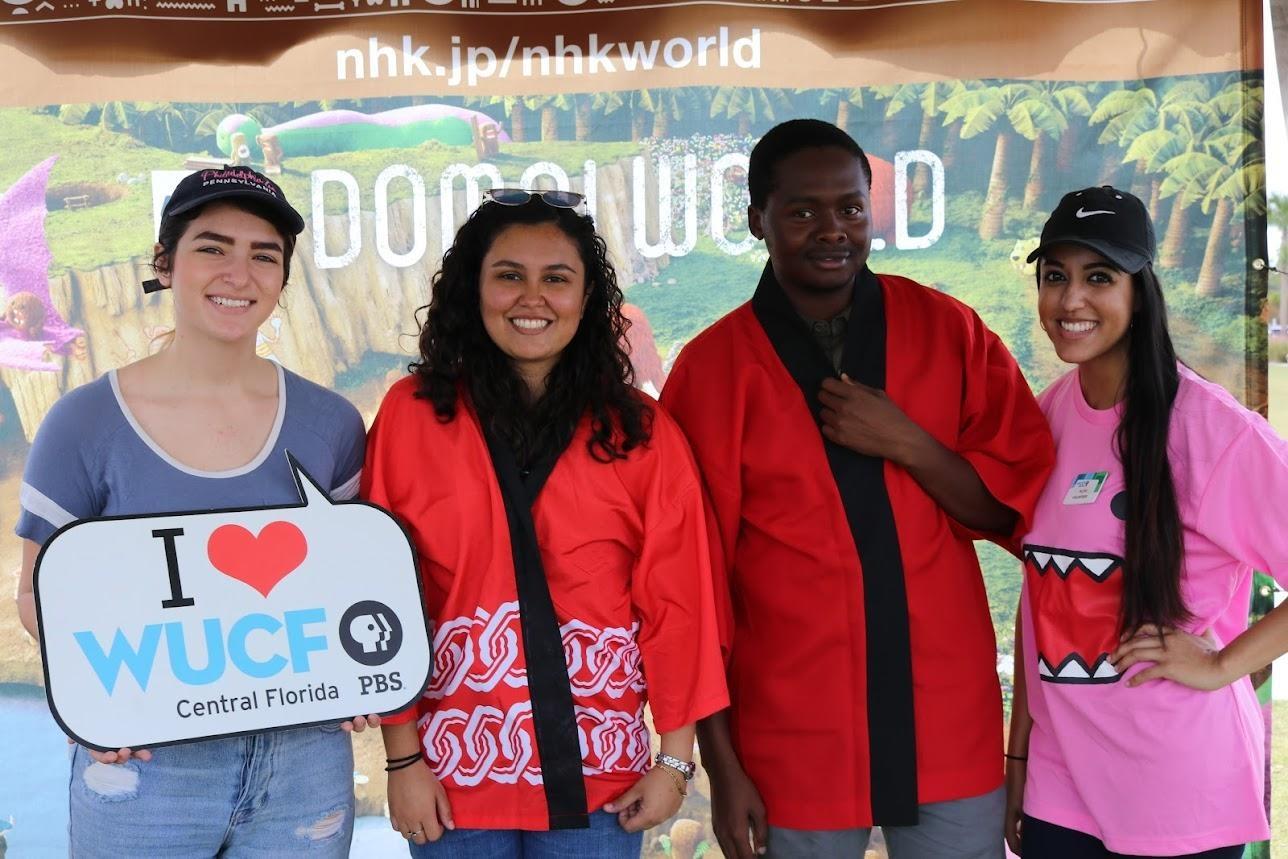 In 2017, we held an event with our partner NHK and DOMO.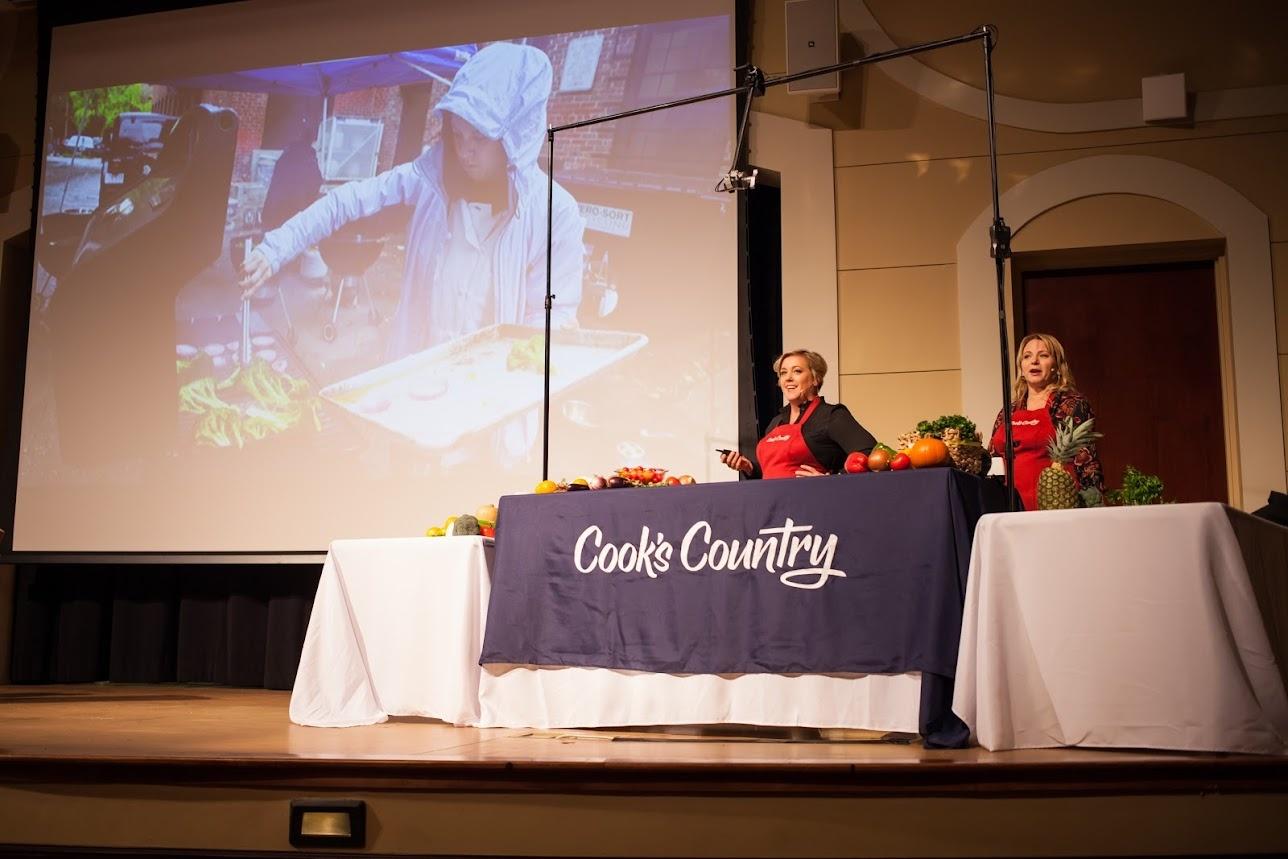 In 2017, we welcomed Cook's County to WUCF with a live event.
Since 2018, our Education Team puts on monthly PBS Kids Time events.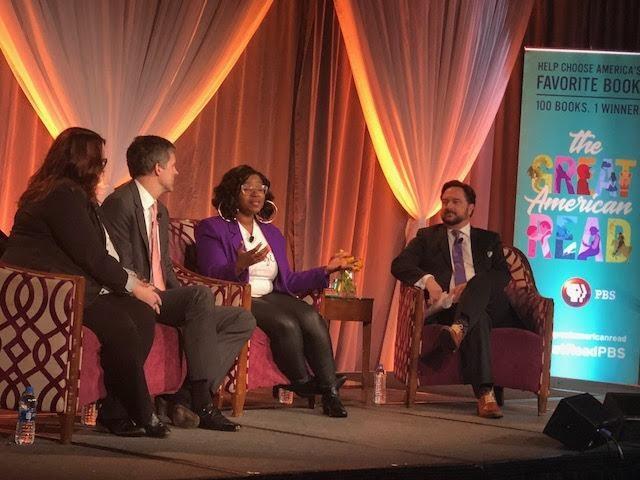 The Great American Read in 2018.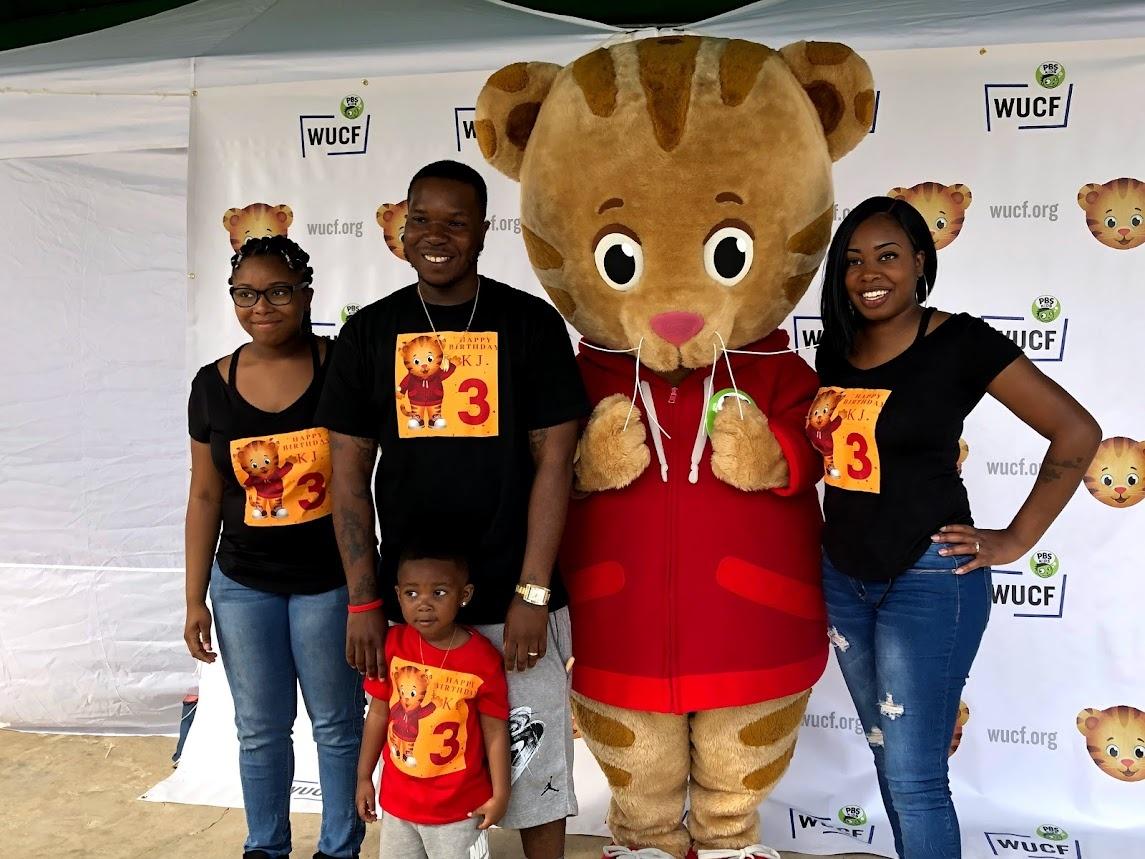 It's Be My Neighbor Day in 2019.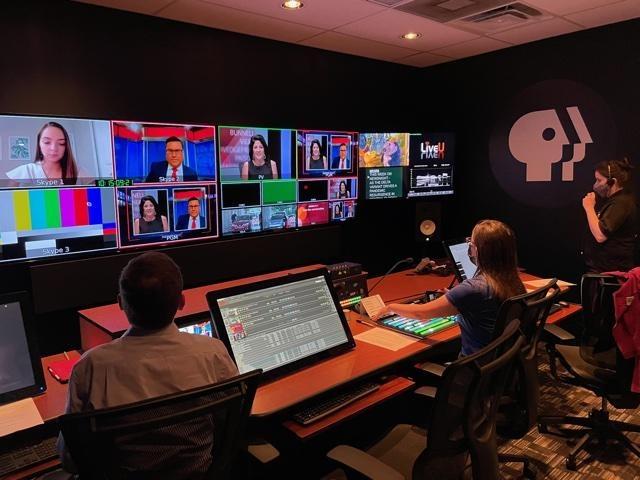 Our weekly news show NewsNight launched in April 2019.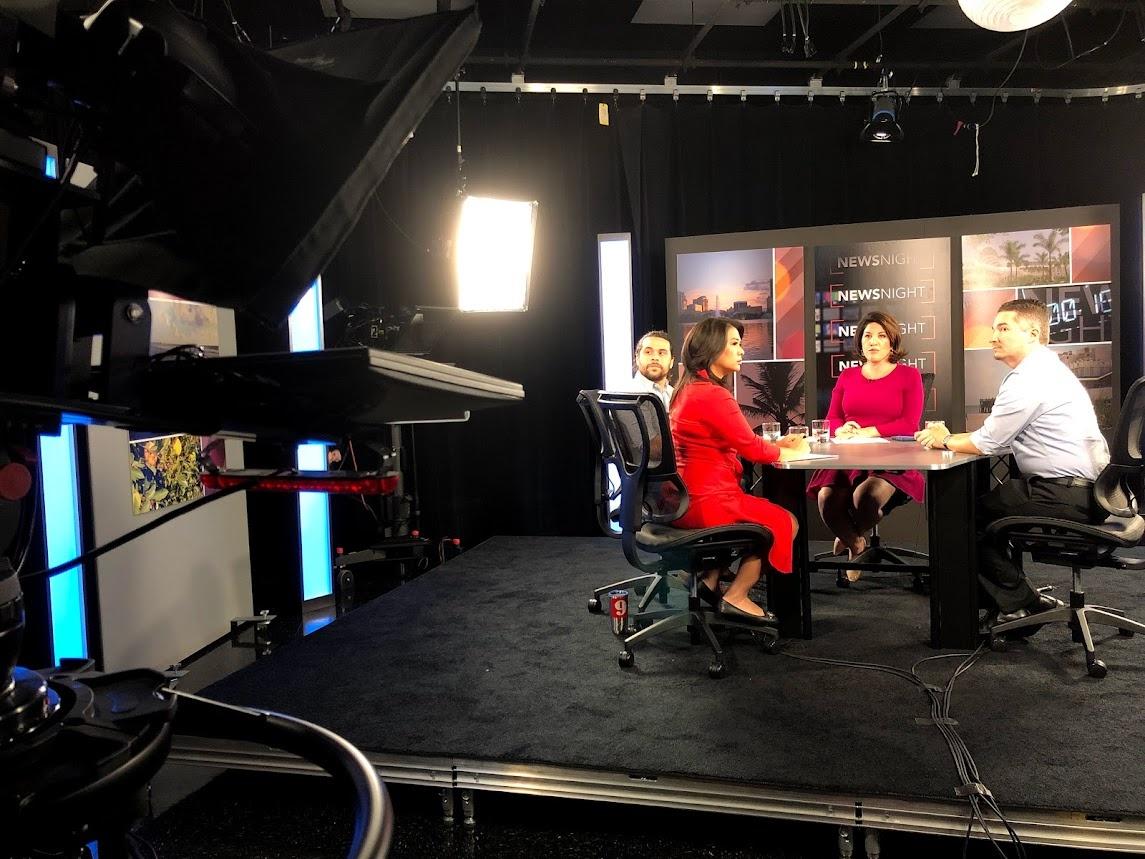 NewsNight features a team of journalists in radio, tv, newspaper, and blogs across Central Florida to discuss important community topics.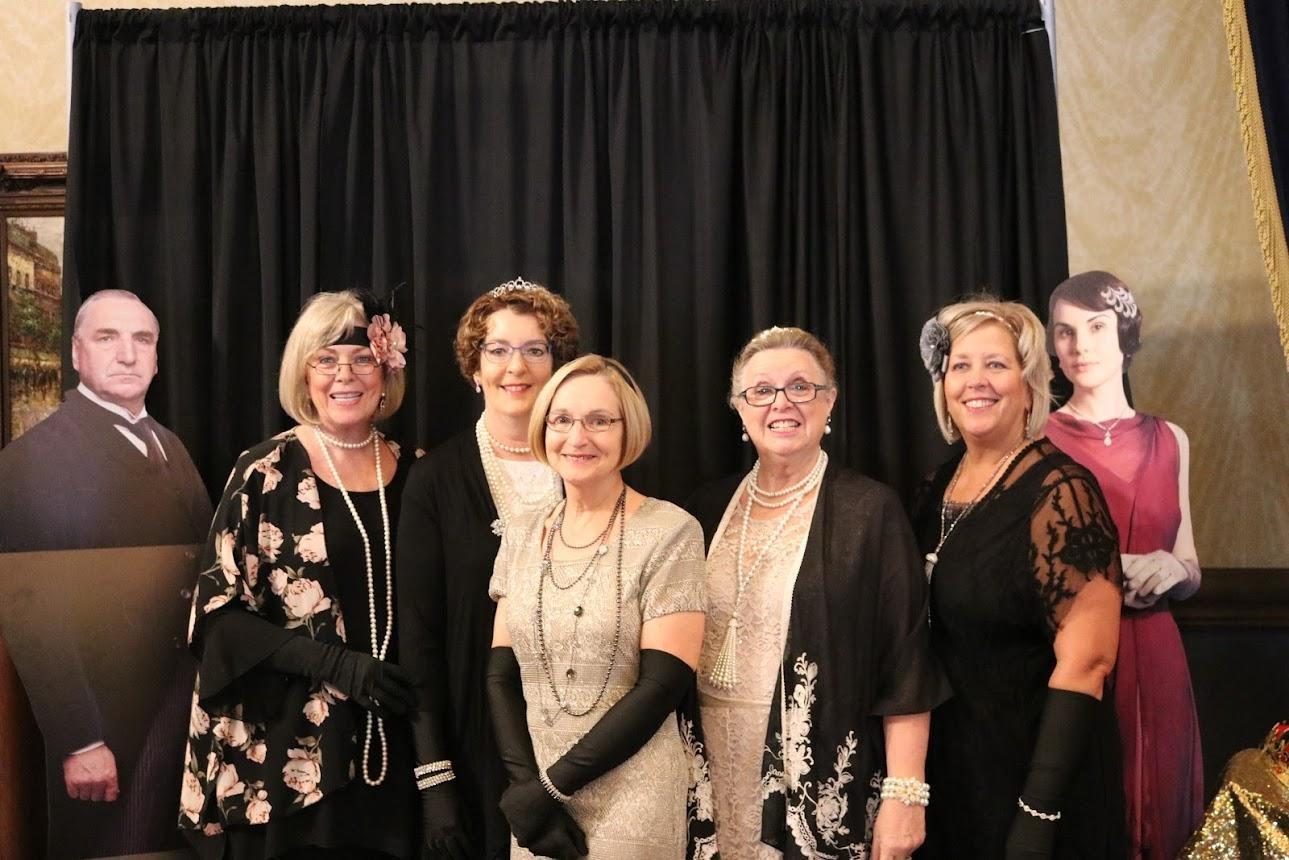 Celebrating the Downton Abbey movie in 2019.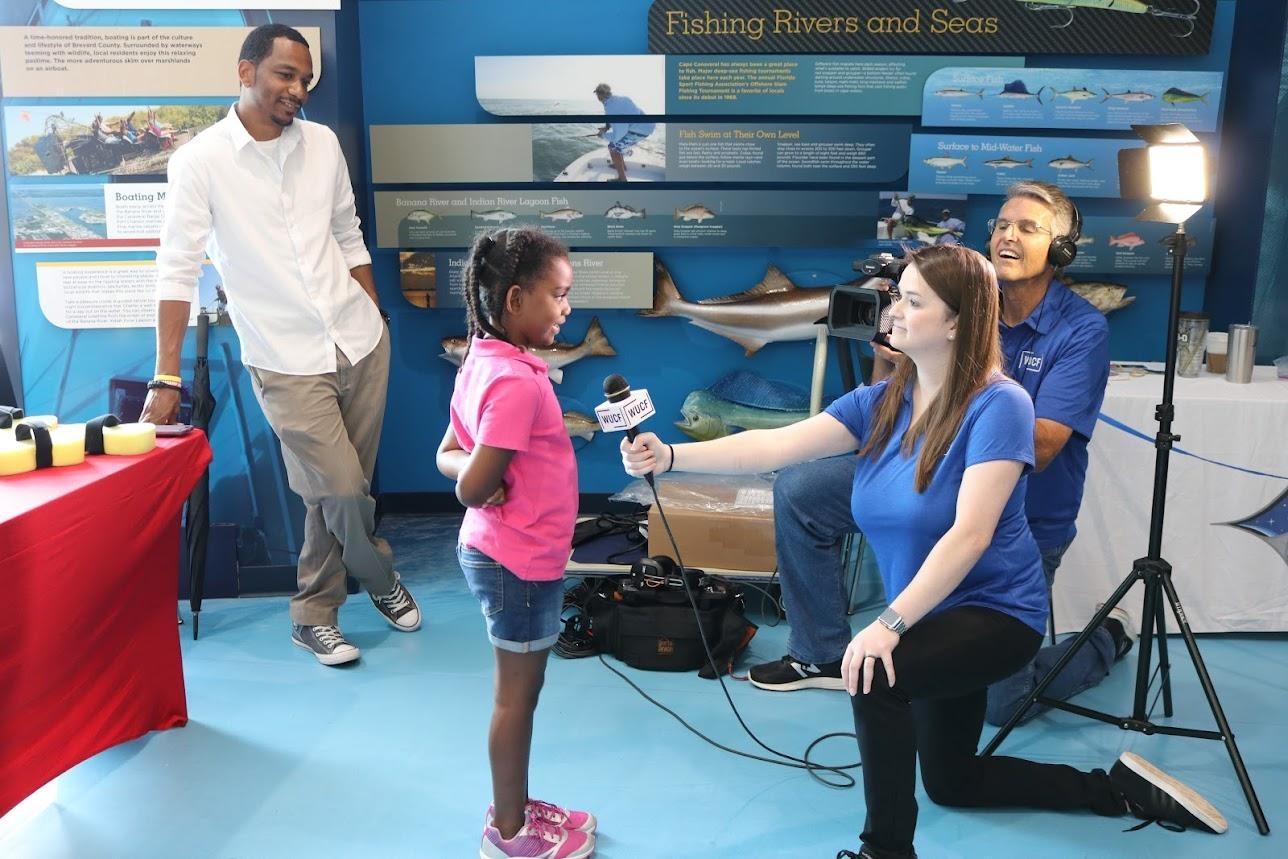 In 2019, we held Ready Jet Go! Day in Brevard County.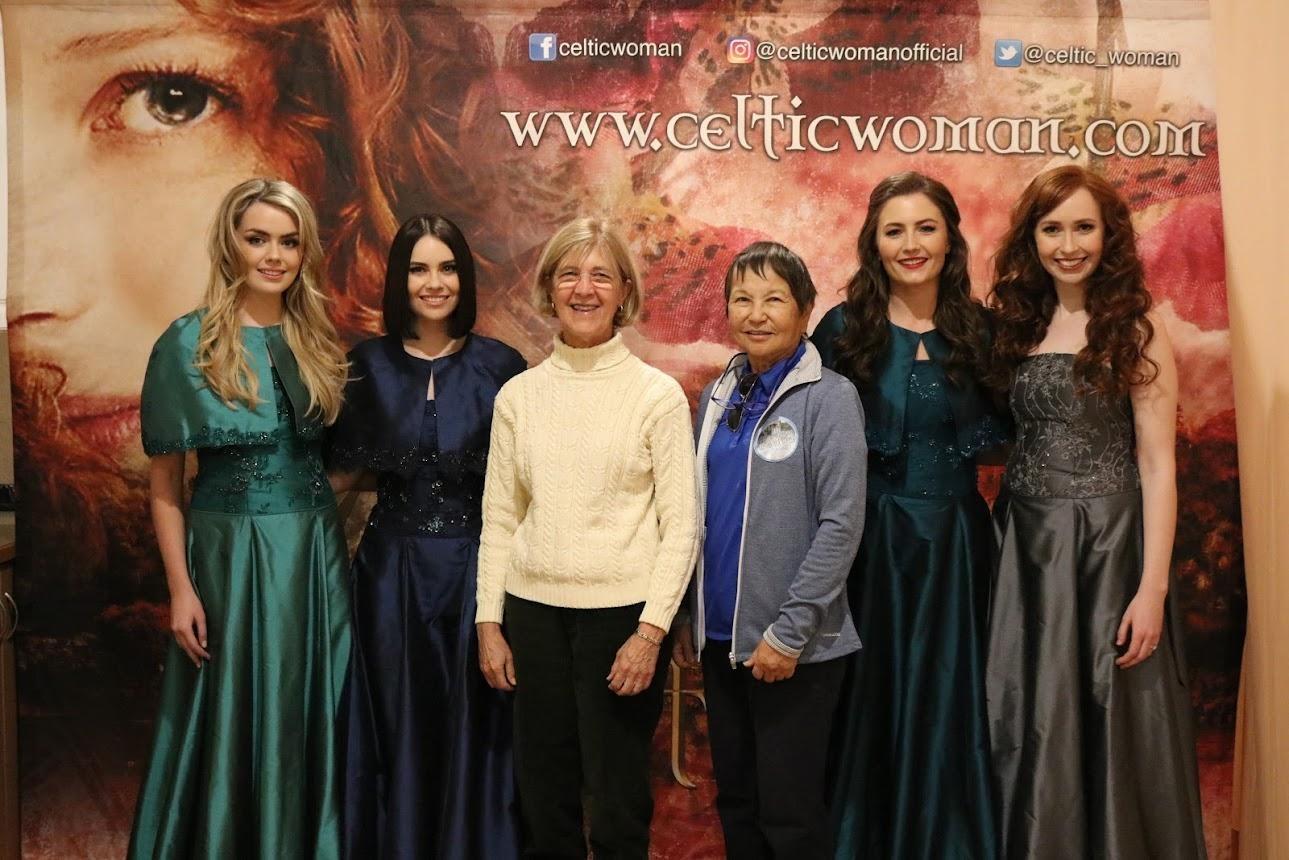 Several of our members met Celtic Woman in 2019.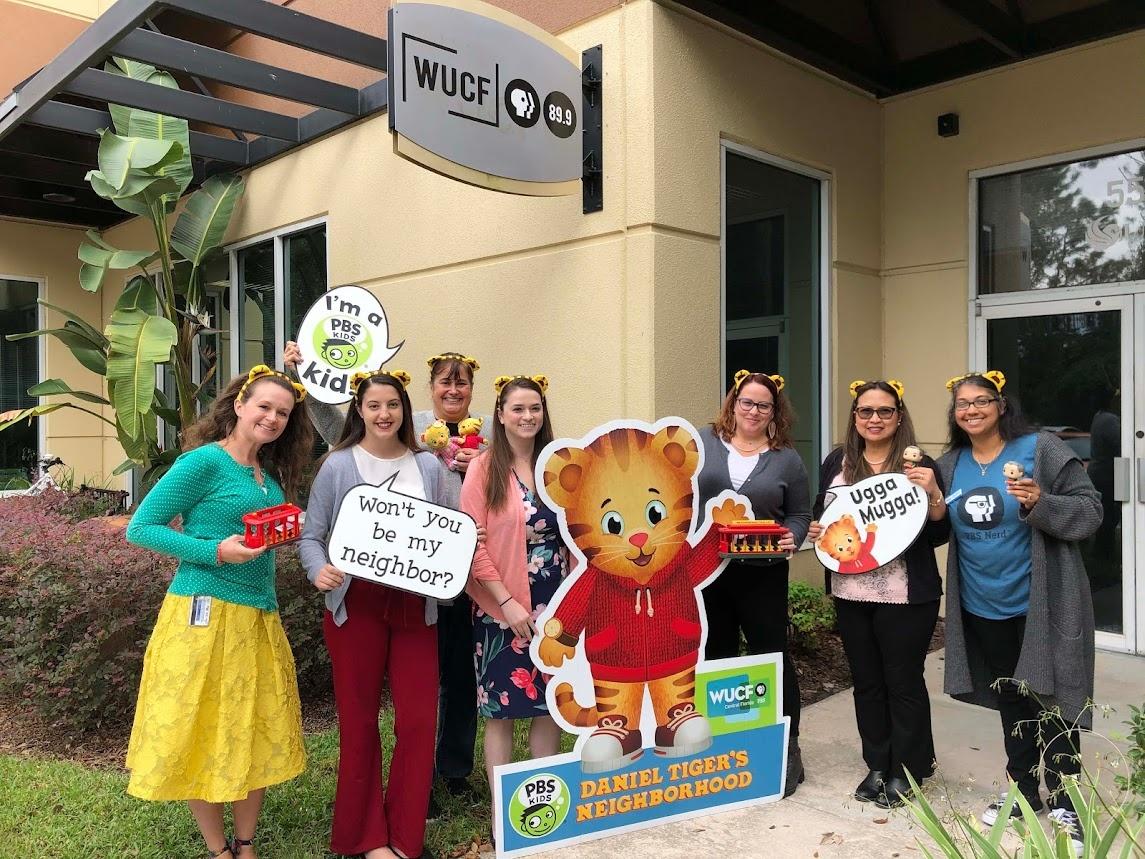 Our staff celebrated Sweater Day in 2019.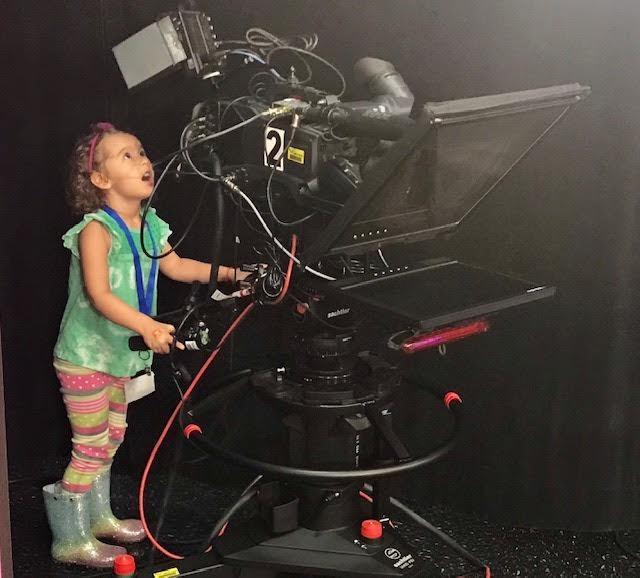 Welcoming our smallest viewers into the studio in 2019.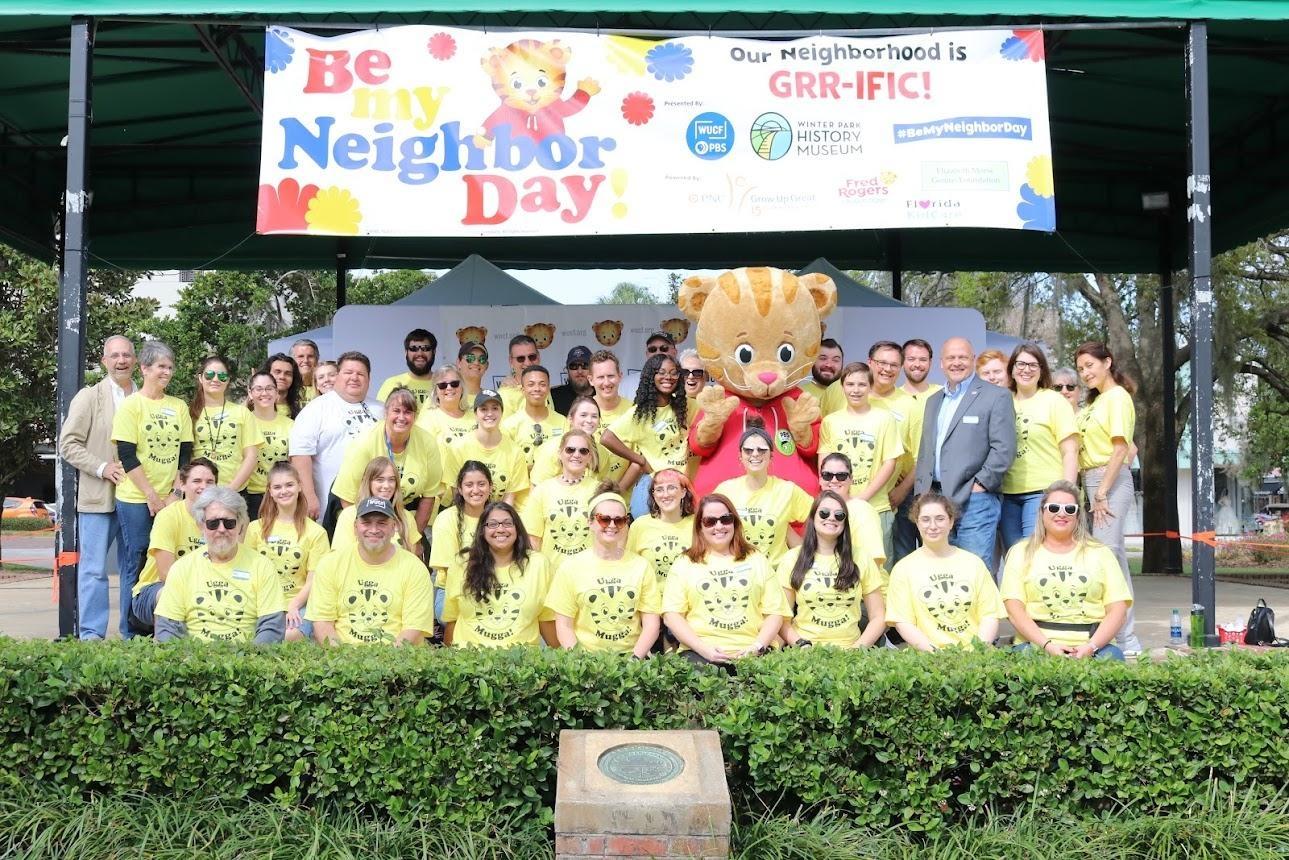 Be My Neighbor Day 2020.
We Couldn't Have Done It Without You
At WUCF, we believe that everyone in America deserves great media – so for the past 10 years, we've strived to provide people of every age and interest with a classroom, a passport, and a stage for the arts. The majority of funding and support for WUCF comes from you. We wouldn't be here without financial support from the community we serve.
For the 19th consecutive year, a nationwide study confirmed that PBS and its member stations are rated #1 in public trust. At a time when public trust in national institutions is eroding, confidence in PBS remains strong. Support WUCF, YOUR local public television station now by becoming a member.