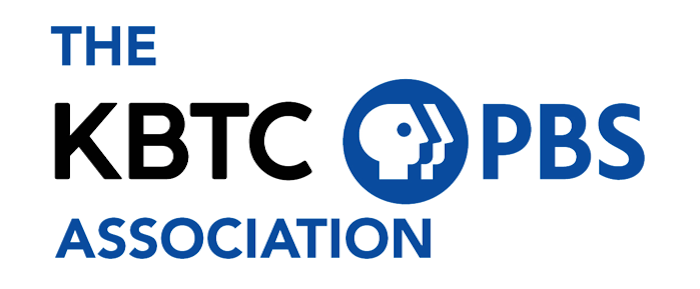 KBTC Public Television is a member-supported service of Bates Technical College located in Tacoma Washington, serving all of Western Washington from the Oregon border to Vancouver, British Columbia. We engage viewers, communities, and supporters by delivering media experiences that educate, inspire, and entertain. The KBTC Association, governed by a volunteer board of directors, supports these efforts.
Learn about KBTC's Mission, Vision, Values, and Commitment to Diversity.
Members of the KBTC Association reflect on KBTC and share their experiences as board members.
KBTC ASSOCIATION BOARD OF DIRECTORS
Click on photos to learn more about our board members.
About the KBTC Association Board
The KBTC Association is an independent 501(c)(3) nonprofit organization, governed by a volunteer Board of Directors. Board directors represent member interests for our western Washington region.
The KBTC Association will help viewers explore their world by supporting relevant local programming:
By "supporting" we mean: raising funds, raising friends, and raising awareness.
By "local" we mean: within the KBTC signal footprint, which includes all of Western Washington and beyond.
By "relevant" we mean: addressing issues that are timely and important to our community, often overlooked by Seattle broadcasters, and identified through listening to the friends of KBTC.
By "programming" we mean: original broadcast content developed and/or acquired by KBTC.
The KBTC Association supports storytelling on Northwest Now, KBTC television's weekly, Friday night public affairs program hosted by Tom Layson and KBTC Profiles, a series of short stories about interesting people and places in western Washington. The KBTC Association also supports KBTC Kids community engagement and educational activities throughout the region.
Terms of Service:
Directors serve a term of 3 years.
Directors may serve consecutive terms; there are no term limits.
Directors do not need to be residents of the State of Washington.
Roles and Responsibilities:
Recruitment - Identify and Recruit qualified community leaders to serve as Directors.
Attendance - To Attend meetings of the Directors of the KBTC Association and to assist in communicating the overriding mission, vision, and values of KBTC to the greater community.
Mission - To define the goal(s) of the KBTC Association and to assist in communicating the overriding mission, vision, and values of KBTC to the greater community.
Leadership - To serve as ambassadors for KBTC to the community at large, to lead the efforts to involve participation and. partnerships that can strengthen ties to services to the community, and to enlist the help of other community leaders.
Fundraising - To contribute personally to the KBTC Association, to work to advance the Association's philanthropic goals, and to assist in the identification, cultivation, and solicitation of prospective supporters in the community.
Stewardship - Ensure that all philanthropic resources are allocated according to donor intent and in the best interest of those served by KBTC.
Finances - To provide financial oversight in matters pertaining to the Association's fundraising activities and to oversee the investment policies and management of endowment or reserve funds.
Program Support - To understand and support the programs and services of KBTC and to be an advocate in the community.
Governance - To assure the board fulfills its responsibilities and maintains effective organization, procedures, and recruitment.
KBTC Association Board Committees
Recruitment & Community Engagement
Finance
Diversity, Equity, & Inclusion (Ad Hoc)
Meetings:
The KBTC Association Board of Directors meets monthly on the second Wednesday. During even-numbered months the meeting is in person and begins with lunch at 11:30 am and ends at 1:00 pm. During odd-numbered months the meeting will be held virtually beginning at noon until 1:00 pm.
September 13, 2023 – Zoom, 12:00 start time.
October 11, 2023 – Committee Break-out - In Person, 11:30 start time.
November 8, 2023 – Zoom, 12:00 start time.
December 13, 2023 – Committee Break-out - In Person, 11:30 start time.
Interested in becoming a member of the KBTC Association Board?
For more information, email DeAnne Hamilton, KBTC-TV Executive Director & General Manager dhamilton@kbtc.org