WUCF, Central Florida's PBS station, is here to help families with tips and resources to allow you to raise kind, curious, and resilient children. Resources include hands-on-activities, apps, and videos, that families can use with their children to support development and exploration in their everyday lives.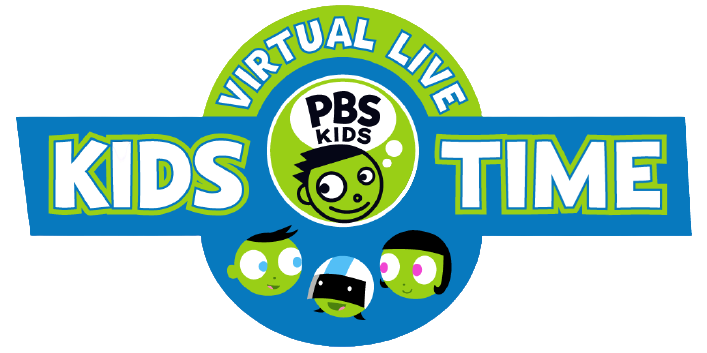 PBS KIDS Time
Join WUCF for our monthly live virtual PBS KIDS Time events where families come together to play and learn through stories, songs and follow along craft activities (supply list provided). View calendar>
New Show: Alma's Way on PBS KIDS
Alma's Way is an engaging, animated series for children ages 4 to 6 created by Sonia Manzano, who played Maria on "Sesame Street." The series stars 6-year-old Alma Rivera, a proud and confident Bronx-born, Puerto Rican girl, who lives in the Bronx with her family and a diverse group of friends and neighbors. In each story, Alma speaks directly to the audience in her "Think Through" moments, where she learns to think for herself, make decisions, and understand other people's points of view — while making lots of messy and hilarious mistakes all along the way. Learn More and Access Related Activities
PBS KIDS
Meet Alma! | NEW SHOW Alma's Way | PBS KIDS
Let's have some fun! Meet Alma and her friends in Alma's Way, premiering Monday, October 4th, on PBS KIDS
PBS KIDS
Theme Song | Alma's Way | PBS KIDS
Sing along with Alma and her family to the theme song for Alma's Way! Don't miss the show premiere Monday, October 4th on PBS KIDS!
Sesame Street Offers Comfort
During tough times—both everyday challenges and more serious experiences—support from caring adults can offer children comfort and reassurance. But sometimes we need help showing we care in ways that help kids really feel it. It can help to reflect on how love was expressed to us growing up, so we can make choices about how to express it to our children now.
Sesame Street In Communities
Offering Comfort
Sesame Street in Communities brings free video content of everyone's favorite, furry Muppet friends as they help children and the adults in their lives reach their highest potential. Grover and the gang will tackle a variety of topics that face children in the areas of health and well-being, school readiness, and emotional well-being. Some of the content and topics presented are more sensitive, so you should preview these videos before sharing with a child.
Back to School Games on PBS KIDS
Watch our GRR-IFIC Neighbors TV special that celebrates what it means to be a caring neighbor with music from the Orisirisi drummers, storytime, yoga with Missie, and more. Download our accompanying virtual Kindness Kit here.
Download this Smart Screen Time Tips chart for use with your family and children.