Andrea Bocelli – Believe World Tour

Wednesday, October 13, 2021, 8:00 p.m.
Andrea Bocelli's 21-city tour kicks off Wednesday, October 13, in Milwaukee, WI!
The tour will feature performances from Bocelli's uplifting new album Believe, a poignant and personal collection of songs, celebrating the power of music to soothe the soul, as well as a selection of arias, his beloved cross-over hits and famed love songs. After a year of Bocelli's record-breaking live-streamed performances that brought comfort to viewers around the globe, Bocelli is bringing his blockbuster live show to US audiences.
"It will be like going home, in each of the 21 cities," said Bocelli. "It will be exciting to meet again with the public of my beloved and great homeland who adopted me over 20 years ago. I await that moment with the joy and trepidation I felt at the beginning of my career. Because those arenas we meet in have a glimpse of the sun after such a storm. Because I will sing for the life that wins, and thanks to music, we will celebrate beauty and faith in the future together."
Milwaukee PBS has sold out of tickets reserved for its donors. To purchase tickets directly from Fiserv Forum, please call (414) 227-0504 or visit www.fiservforum.com.
Mannheim Steamroller Christmas - One Pair of Tickets,
Sunday, December 12, 2021,
MANNHEIM STEAMROLLER CHRISTMAS by Chip Davis has been America's favorite holiday tradition for the past 30+ years! Grammy® Award winner Chip Davis has created a show that features the beloved Christmas music of Mannheim Steamroller along with dazzling multimedia effects performed in an intimate setting. Experience the magic as the spirit of the season comes alive with the signature sound of Mannheim Steamroller. Their holiday CDs have become synonymous with Christmas!
Milwaukee PBS has sold out of tickets reserved for its donors. To purchase tickets directly from The Riverside Theater, please call (414) 286-3663 or visit www.pabsttheater.org.
Enjoy traditional and contemporary Irish songs, classic hits, love songs, nostalgic songs, and fun retro songs drawn from the soundtrack of our lives.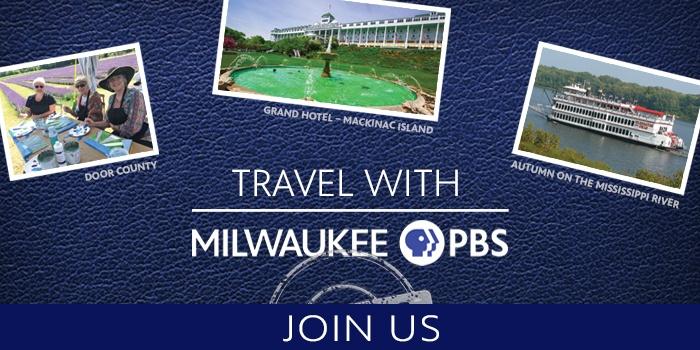 Autumn on the Mississippi River
October 5-7, 2021

Join Milwaukee PBS on a three-day bus trip to experience the majesty of autumn on the Mississippi River and the legendary beauty of Taliesin and Prairie du Chien, Wisconsin.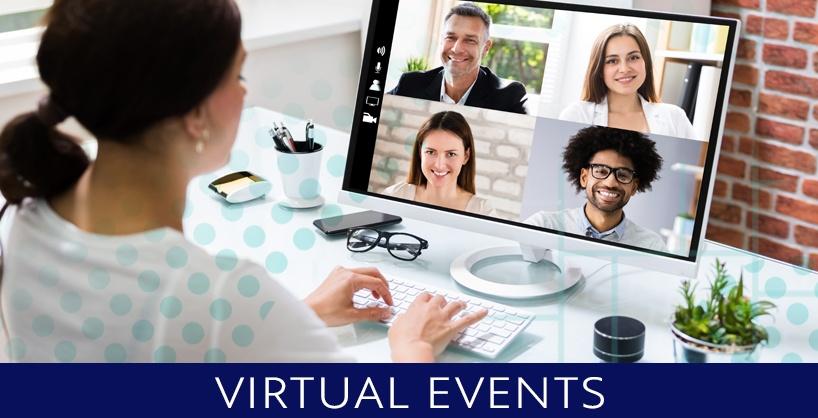 Free Event! A Taxpayer's Guide to Charitable Giving.
Wednesday, September 29, 6:00 PM to 7:30 PM-- On Zoom
Join us for a virtual seminar about tax-advantaged charitable giving.
Experts from Stifel will outline the benefits of charitable giving in your financial plan. This event will show you tax-advantaged charitable giving strategies.
Presenters:
Caleb Keshemberg. Financial Advisor, Stifel.
Joe Rathert, JD. Assistant Vice President, Wealth Strategist III, Stifel.

FREE Event, Registration required.
Space is limited.
Contact Emmet Liston for questions regarding the event.
An Evening with Antiques and Valuables III - All About Art!
Tuesday, October 26, 5:30 PM– 7:00 PM - On Zoom
Our popular virtual event series continues! Join us for another wonderful evening of tips on how to research value and pricing for your cherished items—this time, focusing specifically on artwork! Our panel of experts will lead us in a lively discussion, featuring selected pieces submitted digitally to structure the evening's learning and discussion.
Submit your questions as we further explore options for those looking to downsize their art collections or preserve them for future generations.
Presenters:
Cheri Riehle
Mike Boerschinger

We would love to feature some of your interesting artwork. To submit a photograph of a piece for consideration, follow the instructions on your confirmation email.
Please note: Photo selection is at the discretion of the panel experts; photos submitted are not guaranteed for selection.
Ticket Information:
Admission $10.00 – Virtual Attendance. Item submission is optional. One item per registration.
Rick Steves VIP Virtual Travel Party
***Gift for supporting Milwaukee PBS - the VIP Travel Party Invitation will be delivered to the donor via email:

You will receive a link to the Rick Steves' VIP (Virtual In-Person!) Travel Party. You will be able to select from One Sunday monthly June - December 2021 at 6:00 p.m. or 8::00 p.m.

Rick will share the latest news on post-COVID European travel, answer your questions, and dream aloud about where he'll be going when the coast is clear.
Then it's time to party, live online from Rick's home in Seattle, WA! Rick will be sipping his favorite Italian vino and will show off his amazing bruschetta recipe for this celebration of our love of travel.

Milwaukee PBS is the only place you can experience Rick Steves' VIP Virtual Travel Party! To make your contribution to reserve your seats, please call the station at (414) 297-8020 or pledge online >