WUCF's Early Learning Resources
Welcome to WUCF's Early Learning Resource Center! On this page you will find resources and tips to help you navigate the development skills needed as your child grows and prepares for kindergarten.
Children grow at different rates, so areas of development often overlap. Development in one area is reinforced and enhanced by growth in others, thus we offer a whole-child approach to preparing children for kindergarten. Scroll down toaccess our On My Way to K with PBS KIDS virtual toolkit, weekly activity guides, tips and more to support all of the key developmental areas your child needs to become a life-long learner.
New this Summer - K-Ready Toolkit for Parents and Caregivers
Parenting Minutes from WNET
WNET's Parenting Minutes are short videos that provide useful tips related to raising young children available in several languages.
Watch WUCF's GRR-IFIC Neighbors TV special that invites viewers to celebrate what it means to be a caring neighbor with a visit to a fire station, music from the Orisirisi drummers, storytime at the library, yoga with Missie, and more!

Download our companion kindness kit which includes seven at-home activities including Mom Tiger's Banana Bread recipe, Thank You Cards, Making a Mini Drum, Taking Care of Me Yoga Cards, and Story Time Theatre. Kindness kits and thank you cardscan be printed at home.
After you watch GRR-IFIC Neighbors, Celebrate kindness and what it means to be a caring neighbor by downloading our kindness kit! Each kit includes seven at-home activities including Mom Tiger's Banana Bread, a Firefighter Sticker Scene, Thank You Cards, Music Dance Party Mini Drum, Taking Care of Me Yoga, and Story Time Theatre.
Kindness kits and thank you cards can be printed at home.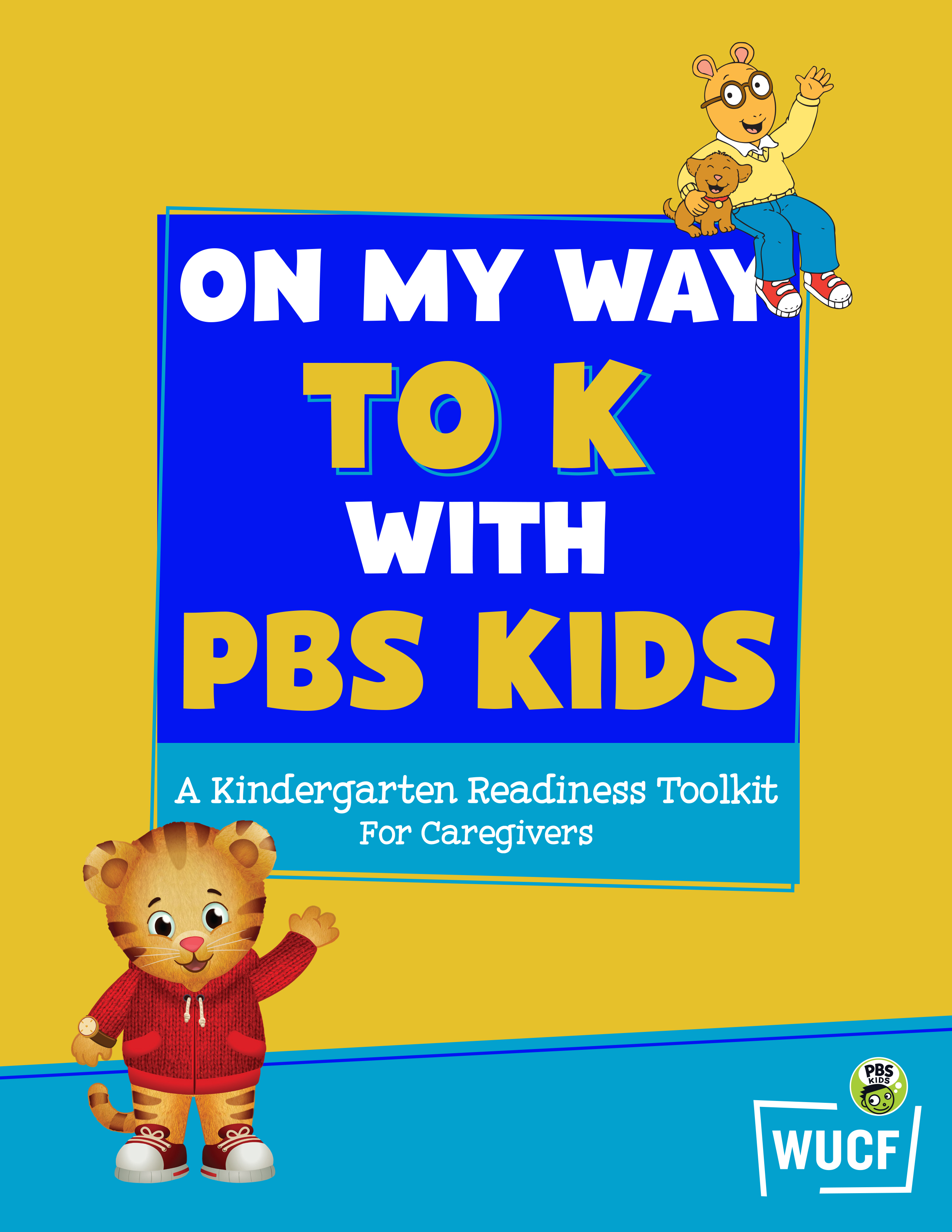 Is the child in your life on their way to Kindergarten?
Download WUCF's On My Way to K Booklet

to help your family navigate the development skills needed for kindergarten readiness.
The booklet features the following sections:
How I Grow – Descriptions and definitions of each developmental area.
Help Me Grow – Simple and affordable strategies to nurture and empower children.
Let's Explore Together – Innovative television and mobile resources featuring PBS KIDS characters.
PBS KIDS Activities – Fun, offline activities encouraging hands-on exploration & conversation.
On My Way to K Weekly Activity Calendar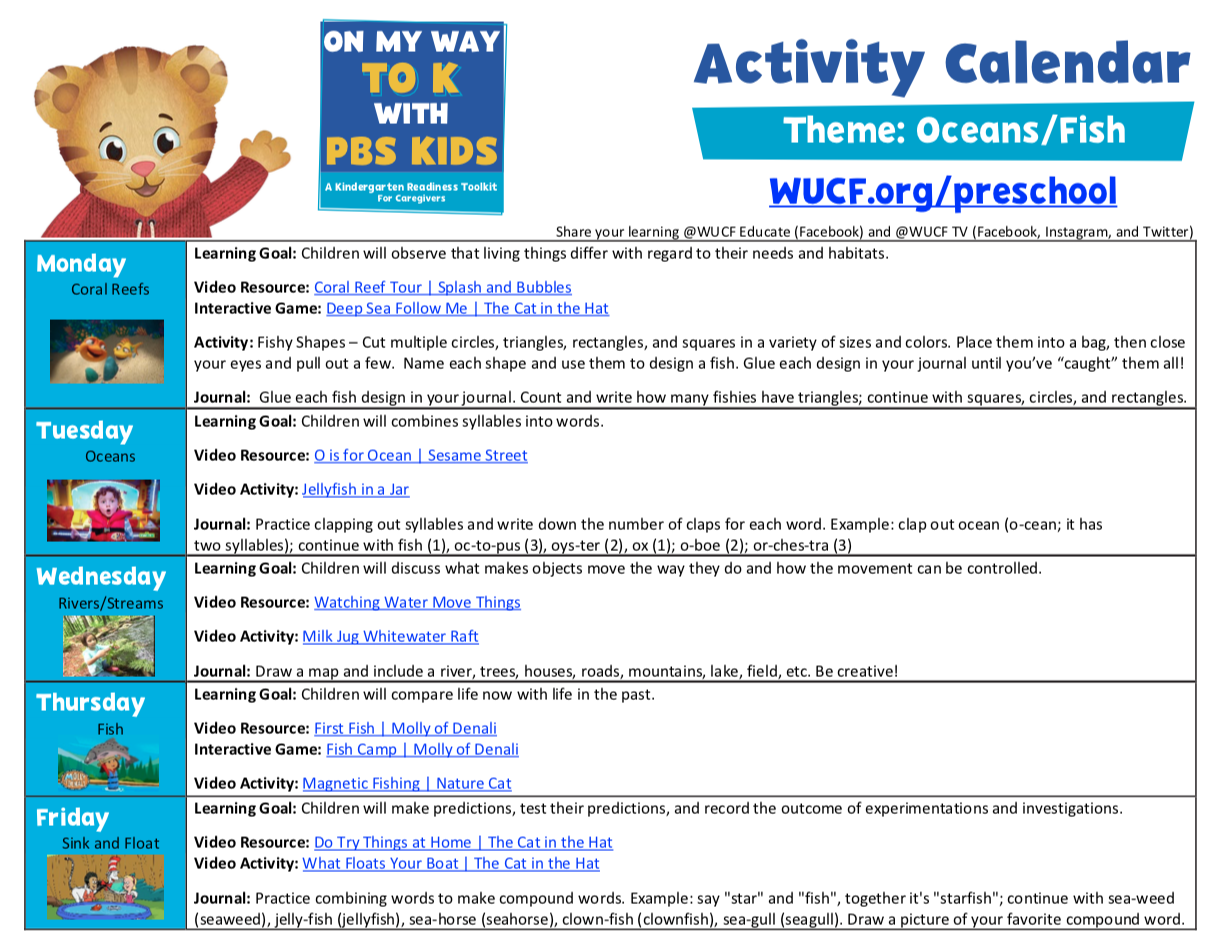 WUCF has created a weekly calendar of fun enrichment activities that take no more than 15-20 minutes and will help prepare your children for Kindergarten! Each week includes short videos, interactive games, and some hands-on exploration.
How to Use:
Review activities for the week and gather your materials (listed in the handout below).

Set aside 15-20 minutes of learning time each day.

Do the daily activity with your child (use accompanying discussion questions and vocabulary)

Have FUN!
The On My Way to K with PBS Activity Calendar aligns to early childhood standards and complements our On My Way to K Toolkit, but can also be used on its own. The resource provides a whole child approach, understanding that learning is more than cognitive, and includes opportunities for critical thinking, social, emotional, emotional, physical, arts, communication, and collaborative growth.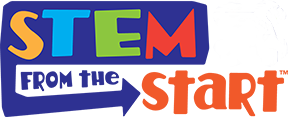 Designed for PreK-Grade 2 learners, STEM from the Start is a free interactive educational video series that helps kids explore the basic principles of physical science and other STEM topics by engaging children in learning that is fun, engaging and long-lasting. Each lesson is designed to be paused so educators and parents can engage children in guided discussions, hands-on experiments and scientific explorations, using the downloadable Discovery Guides for support during each section. Provided by our New Hampshire PBS partner station.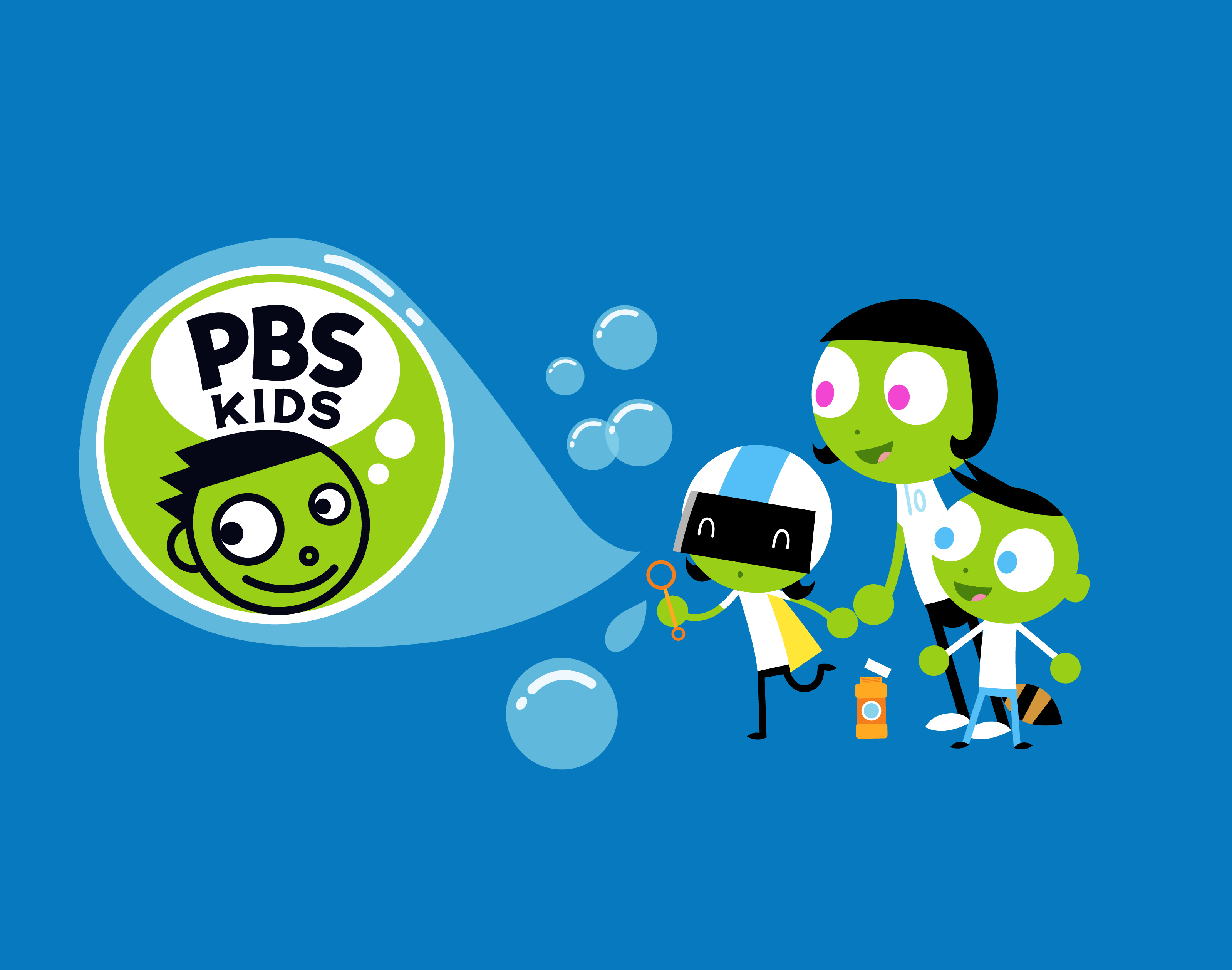 Need to find other activities to fit your own theme or home resources? You can always create your own activity plan using the PBS KIDS for Parents Activity Finder.
9 Early Literacy Activities At Home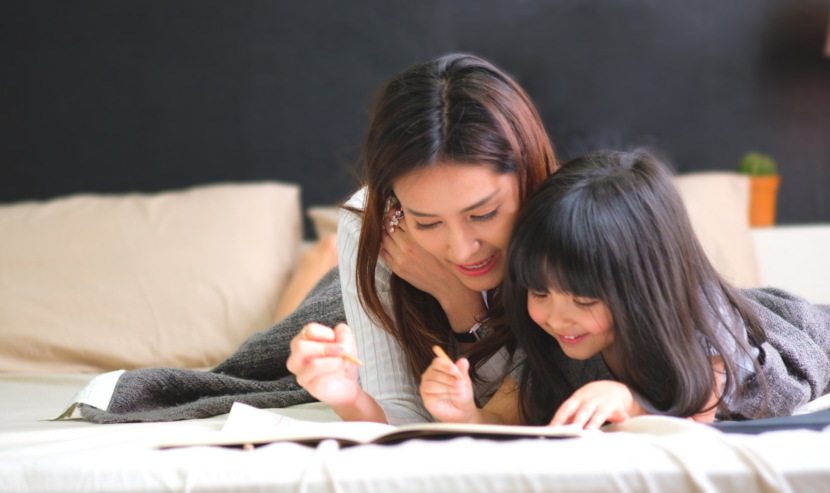 Extend your child's language ability and vocabulary with these activities that will fill your home with letters, sounds, and word fun!
Happy, Healthy Kids
Need to get those wiggles out? Or want to know more about how to be healthy? Happy, Healthy Kids teaches children about the importance of movement, as well as eating healthy and understanding feelings. Watch them all here.
Twenty-Second Nursery Rhymes
Looking for more fun songs for your child to sing while washing their hands? Enjoy this YouTube playlist of fun, short nursery rhymes — all with a handy 20-second timer!
PBS KIDS Read-Alongs
To encourage family engagement and a love of reading at home, PBS KIDS offers families a place to come together and read along with fan-favorites. View more.
Sesame Street Fun at Home Activities
From yoga to search and finds, Sesame Street can help keep your kids active and engaged with this YouTube playlist while they are home from school!