Andrea Bocelli's 21-city tour kicks off Wednesday, October 13, in Milwaukee, WI!
Milwaukee PBS Tickets are SOLD OUT
NEW DATE: Tuesday, September 14, 2021
Milwaukee PBS Tickets are SOLD OUT
Enjoy traditional and contemporary Irish songs, classic hits, love songs, nostalgic songs, and fun retro songs drawn from the soundtrack of our lives.
Pavlo – LIVE from Las Vegas Virtual Concert
Pavlo has partnered with public television stations to provide an exclusive live concert experience as a "thank you" for your support of public media. With special guests, tenor Daniel Emmet and Spanish guitar virtuoso, Benise, this special livestream concert with Pavlo promise to be full of energy, excitement and world-class entertainment!
Rick Steves VIP Virtual Travel Party
Milwaukee PBS is the only place you can experience Rick Steves' VIP Virtual Travel Party! To make your contribution to reserve your seats, please call the station at (414) 297-8020 or pledge online.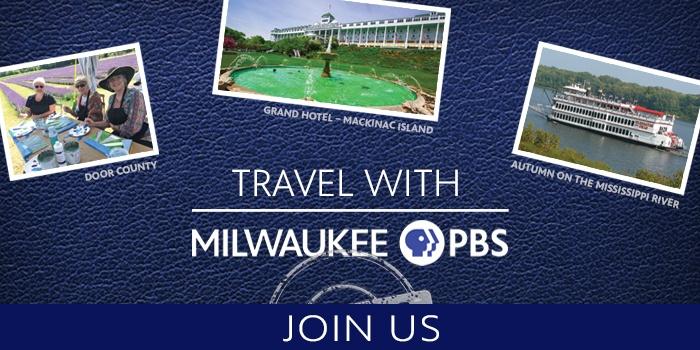 SOLD OUT
Glacier National Park
July 6 - 9, 2021

To be added to the waiting list call Lori at Profit For You Tours, (414) 477-0155.
Join Milwaukee PBS on a four-day adventure with nature to the Glacier National Park
Grand Hotel Mackinac Island
August 30 - September 1, 2021
Profit For You Tours invites you to join Milwaukee PBS as we step back in time on historic Mackinac Island at Grand Hotel, located on Michigan's Upper Peninsula. Travel via luxury motor coach to Mackinac Island, MI.
Door County Arts & Crafts Experience
September 15-17, 2021
Join Milwaukee PBS for a three-day bus trip to Door County for an immersive arts and crafts getaway! This all-inclusive trip includes two nights at Rowleys Bay Resort on the "quiet side" of Door County.
Autumn on the Mississippi River
October 5-7, 2021

Join Milwaukee PBS on a three-day bus trip to experience the majesty of autumn on the Mississippi River and the legendary beauty of Taliesin and Prairie du Chien, Wisconsin.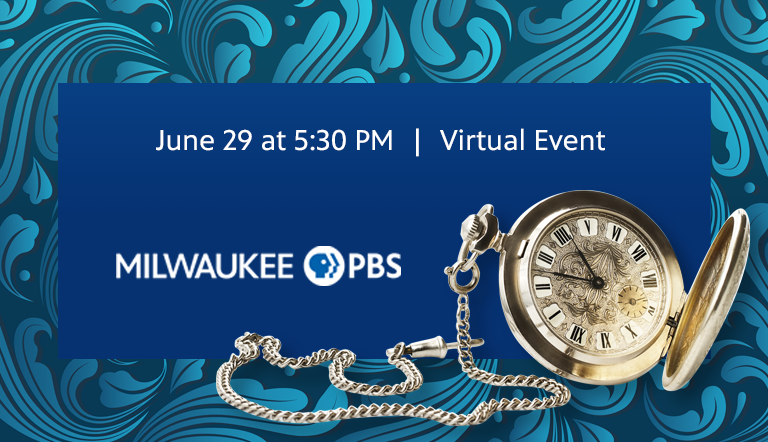 June 29 at 5:30 PM - Online
Join us for this fun and entertaining event, where we will continue learning tips on how to research value and pricing for your cherished items. Our panel of experts will lead us in a lively discussion, featuring selected submitted photos to structure the evening's learning on the history, use and current marketability of each item.
Submit your questions as we further explore options for those looking to downsize their collections or preserve them for future generations.
Presenters:
• Cheri Riehle
• Mike Boerschinger
We would love to feature some of your interesting items. To submit a photograph of an item, follow the instructions on your confirmation email.
There is a $10 fee to sign up.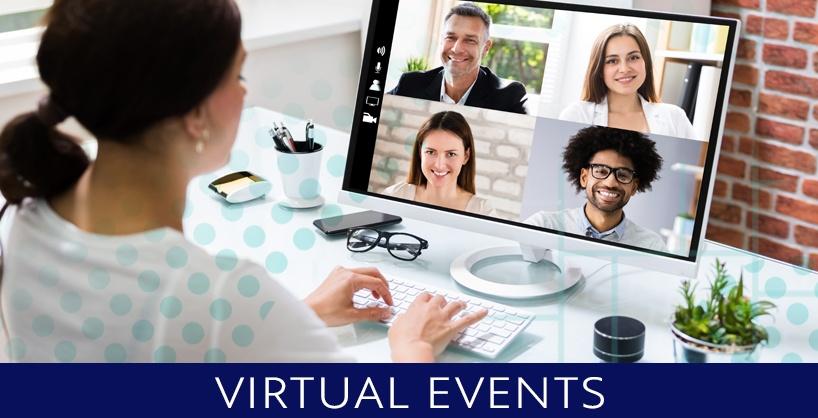 Join hour-long discussions with Ken Burns and special guests, featuring clips from the upcoming four-part series, MUHAMMAD ALI.
Viewers may register for multiple events. Once registered, you will receive a unique, nontransferable link to attend the virtual event.
Join the conversation on social media with #MuhammadAliPBS
***Note*** You must register for each segment individually.
Rick Steves VIP Virtual Travel Party

***The VIP Travel Party Invitation will be delivered to the donor via email:

You will receive a link to the Rick Steves' VIP (Virtual In-Person!) Travel Party. You will be able to select from One Sunday monthly June - December 2021 at 6:00 p.m. or 8::00 p.m.

You will receive a link to the Rick Steves' VIP (Virtual In-Person!) Travel Party. Rick will share the latest news on post-COVID European travel, answer your questions, and dream aloud about where he'll be going when the coast is clear.
Then it's time to party, live online from Rick's home in Seattle, WA! Rick will be sipping his favorite Italian vino and will show off his amazing bruschetta recipe for this celebration of our love of travel.
June 23: "Ali the Man" 6:00PM CT
Register Now

July 19: "Ali On The World's Stage" 6:00PM CT
September 9: "Ali, Race & Religion" 6:00PM CT
September 14: "Ali, Activism & The Modern Athlete" 6:00PM CT
Get ready for the best blooper reel ever… and because a party's not complete without music, Rick will share a piano "slippers concert," zipping you through 300 years of music history in six melodic minutes! So BYOB, grab your favorite travel partner, and come ready to enjoy a virtual evening with Rick. You'll get up-to-date on post-COVID travel, celebrate public broadcasting, and party with Rick Steves at the same time!