Check out the WUCF Community Calendar below to find out what's going on across Central Florida. To find a community event, click on a date on the calendar below.
Want to include your event?
Please send your event at least ONE WEEK in advance. Due to the number of submissions, there is no guarantee that your event will make it onto the calendar.
On My Way To K - Pop Up Events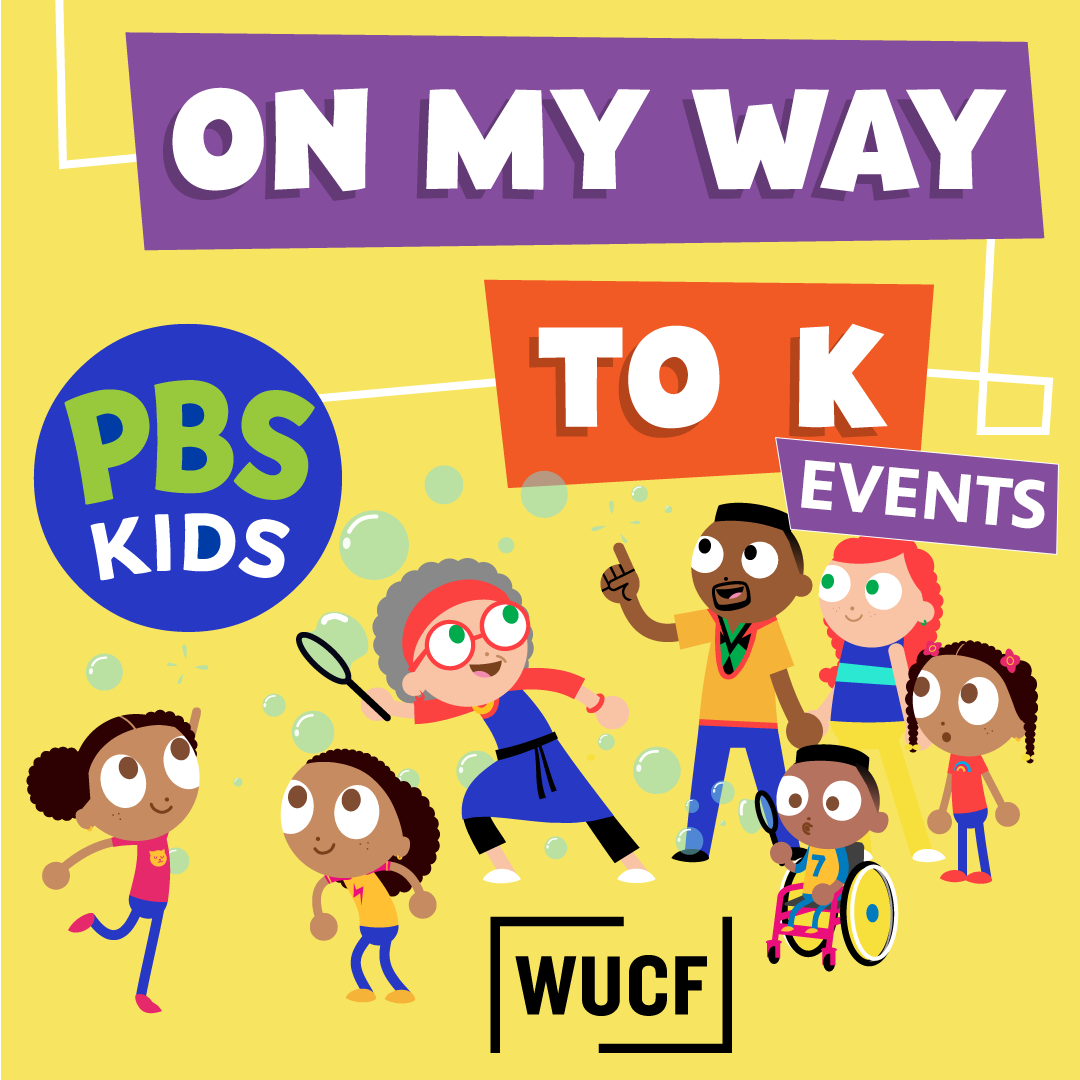 To celebrate the launch of the new guidebook, WUCF and several Central Florida local libraries will host a series of FREE pop-up experiences. Families are welcome to stop by any of the pop-up events to grab a guidebook of their own (available in English and Spanish), experiment with different activities and tools featured in the book, as well as take home a PBS KIDS Summer Learning Pack.
Join WUCF at the libraries below for a unique and engaging experience:
Hart Memorial Central Library - Osceola June 27th from 10:00 am -1:00 pm

Seminole County Library Central Branch June 29th from 9:00 am -12:00 pm

Ormond Beach Regional Library - Volusia July 11th from 10:00 am - 12:00 pm

Winter Park Library July 26th from 10:00am -12:00pm
Want to download the digital On My Way To K Guidebook? Click Here